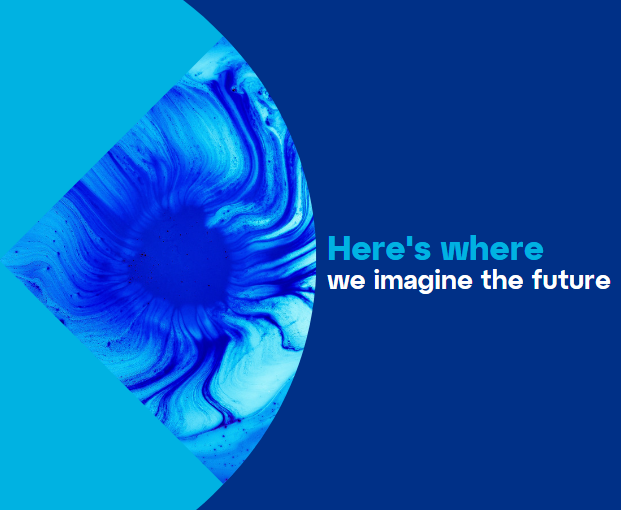 Deerns uses the term 'Blue Hospitals' to describe the integration of 6 core design concepts which integrates Smart and Green design principles to maximise hospital performance. This forward-thinking approach matches perfectly to the Quadruple+ Aim approach hospitals are using as part of Next Generation health care.
Advances in medicine, pharmaceuticals, patient care, and eHealth systems are greatly impacting the form, function, and operational systems of hospitals and other healthcare facilities. In response to rapid developments in the health care sector, hospitals frequently adopt an approach known as the "Quadruple Aim" which identifies four key performance indicators that serve as guiding principles for healthcare projects:
Patient Centrality

 

Better Health Outcomes

 

Lower Cost

 

Employee Well Being

 
Achieving these goals requires design interventions that directly enhance the patient experience, improve health outcomes, reduce costs, and increase employee productivity. These design interventions have a direct impact on hospital performance and on cost.
Sustainability and Building Smartness
Technical advancements in smart and sustainable systems, coupled with the demands imposed by environmental legislation, have introduced two additional key indicators into the Quadruple Aim protocol:  
Sustainability

 

Building Smartness

 
It is essential to integrate these additional aspects into design guidelines for new facilities from the outset.
Six core design concepts
A future-proof hospital takes into account the strong interdependencies between these indicators. Like a rubiks cube, the 'Blue Hospitals' integrates 6 core design concepts into a single cohesive design approach to maximise hospital performance. Each of the six faces of the cube reflect the prime hospital design indicators to form a holistic and fully integrated approach to future proof hospital design.
Patient Centrality: The ability to provide quality services to patients
Health Outcomes: Building performance directly impacts patient health through factors such as daylight, acoustic privacy, good ventilation and low CO2 levels
Costs: The financial implications of design measures on the business model and operational budgets
Health and Wellbeing: Creating healthcare spaces that support patient recovery and provide a healthy work environment for doctors, nurses and other staff members.
Sustainability: Designing resource-efficient buildings that positively impact the environment throughout their lifecycle
Building Smartness: Implementing smart building technologies that allow users to use the building as a tool to make informed, data-driven administrative and operational decisions.
Since every hospital is unique, the priority of the implementation of the design concepts will be determined by each client, but the integration of the concepts will always happen in order to provide a future proof building.
Going Blue from Day One
Hospitals have often addressed important aspects such as energy consumption, sustainability, and smart systems too late in the design process, often as ad-hoc additions or post-construction remedial measures. This approach is frequently counter-productive, costly and inefficient, as new systems must be retrofitted into an existing design platform that is not equipped to accommodate them.
In contrast, the Blue Hospitals design approach incorporates these aspects into the process from the very beginning, ensuring their seamless integration and exploiting their full potential. At Deerns, we support our clients to integrate this approach at the pre-design phase when the vision, business model, technical-. functional-, spatial program of requirements, scope of works and the brief of the proposed healthcare facility are being defined.
For example, when the six performance indicators are employed in the design of a patient room the following positive results can be expected:
Easy control of indoor climate parameters increases patient satisfaction and recovery speed.
Smart sensors connected to a Building Management System (BMS) can secure user comfort through data learning.
Indoor air monitoring and demand-based ventilation reduces energy consumption.
Reduced energy consumption and improved employee productivity increase profitability.
Benefits of Blue Hospitals
From the Blue Building hospital design cube, each six faces of the cube have their own benefit, and the integration of all shows the importance of the implementaiton of this approach. Some examples are:
Improved User Experience: Produces a streamlined, user-friendly environment with the option of controlling personal comfort levels.
Better User Environment: Contributes to positive mental and physical health for all building users and supports patient healing.
Increased Profits: Through increased productivity, predictive maintenance, sustainable practices and Smart design.
Energy Transformation: Real-time data on energy consumption and occupancy rate facilitates automated consumption reducing actions and enables quick detection and resolution of any anomalies.
Increased Operational Efficiency: Human-oriented design which enables efficient workflows for employees supported by interconnected systems such as track-and-trace systems to find equipment, nurse call and patient tracking systems, as well as efficient and immediate reaction to emergency situations.
Better Collaboration and Data Access: Work collaboration can be improved with digitised schedules, task management and remote communication.
Here's where we prepare for the Future
By adopting the principles of Blue Hospitals design and embracing a forward-thinking mindset, healthcare facilities can better navigate an uncertain future, ensuring better total cost ownership, better value and better return on investment.
Building future-ready hospitals requires a comprehensive approach that balances patient-centric care, improved health outcomes, reduced costs, employee wellbeing, sustainability, and smart technologies. Through our experience and expertise, Deerns strives to guide and support clients in achieving these goals, ensuring that hospitals are not only equipped to meet the challenges of the future but also excel in delivering exceptional healthcare services today.