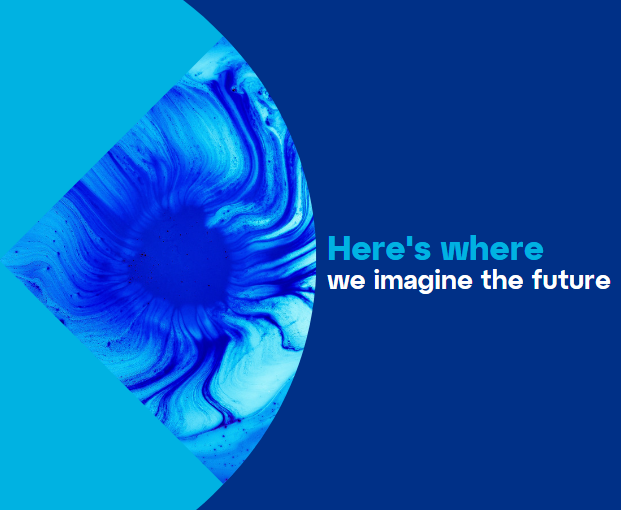 Here's where Life Sciences and advanced technologies converge. In-depth experience in the circular economy, sustainability and smart technology gives Deerns the edge and confidence in embracing innovation.
Seven trends in design
Our post-pandemic world needs new, sustainable, clean technologies to address ongoing and emerging social and health challenges.
We are at the forefront of many new developments in this field and we have identified seven current trends which will inform future design solutions here at Deerns:
Patient-centric healthcare focused on prevention
Increasingly complex environmental regulations
Shortening product development time
Attracting talent
Converging life sciences and advanced technologies
Transition to Pharma 4.0
Future proof assets
Driving efficiencies and productivity
Nowadays, we see a trend towards predictive and preventative health care superseding a cure only focus. These systems are technology driven and demand increasingly complex and expensive specialised buildings, equipment and processes. The result is costly. Higher prices for new drugs and treatments as a result of longer development and production lead times.
Life Sciences facilities are also highly regulated in terms of environmental impact and sustainability legislation. As major consumers of energy and large producers of emissions and toxic waste, the need to comply with regulations and the ability to adjust to future targets play an important role in the choice of location, design, development and operationalisation of facilities.
We thrive on challenges and asked ourselves how we can help beat the race against time. While we cannot shorten drug research or clinical trial periods we can significantly reduce the time taken to design and build research, development and production facilities. This enables research, clinical trials and commercial production processes to start earlier – saving money, saving time and saving lives.
"

While we cannot shorten drug research or clinical trial periods we can significantly reduce the time taken to design and build research, development and production facilities
Ester Vlielander
Sector Director Life Sciences
Human friendly spaces
The Life Sciences industries currently suffer from a substantial shortage of human resources. One of the reasons for this is the sector's poor image in terms of work environment and risks associated with biological hazards. People prefer to work in healthy, inspiring, smart buildings that encourage collaboration and co-creation across disciplines.
Convergence of Life Sciences and Technology
We are on the threshold of major discoveries and applications which bring together Life Sciences disciplines and digital technologies across most of the supply chain – from the manufacture of nanoscale semiconductor circuits to the medical application of data driven smart pills and implants which can detect and cure illness in the human body. Digital transformation thus extends beyond just doing things digitally to being digital.
Transition to Pharma 4.0
Pharma 4.0 introduces new digital trends to pharmaceutical manufacturing. Future bio-tech laboratories will be AI enabled and highly automated, driven by real time data collection, distribution and dissemination. Digital transformation enables processes previously unavailable to drug manufacturers and reduce the need to have people present in cleanroom production environments, protecting the worker and the product from mutual contamination.
Closely linked to digital transformation is the need to future-proof assets so that future developments in research and production systems can be accommodated with the least possible disruption and cost. With many Life Sciences facilities at the end of their life cycle and no longer fit for purpose, there is also a need to retrofit and refurbish older buildings to future-proof standards.
Our process supports innovation
In our process we first consider the type of building asset to be designed. The development of a product can extend from raw material extraction, production and warehousing through to logistics. We also take into consideration whether installation design is for existing or new facilities.
In a current project for a major pharmaceutical company, we coordinate the entire project. We held a series of value engineering workshops with all stakeholders involved to identify the user requirements and expectations, site constraints, applicable regulations and any foreseeable complications – among many other factors. This information is then used to optimise the existing design or inform a new design to create a more sustainable, smarter building that is highly future proof.
Although life sciences is highly regulated there is definitely space for embracing innovation. Deerns brings expertise from many disciplines to the table and in a highly integrated and collaborative way we support our clients with innovative, forward-thinking solutions.