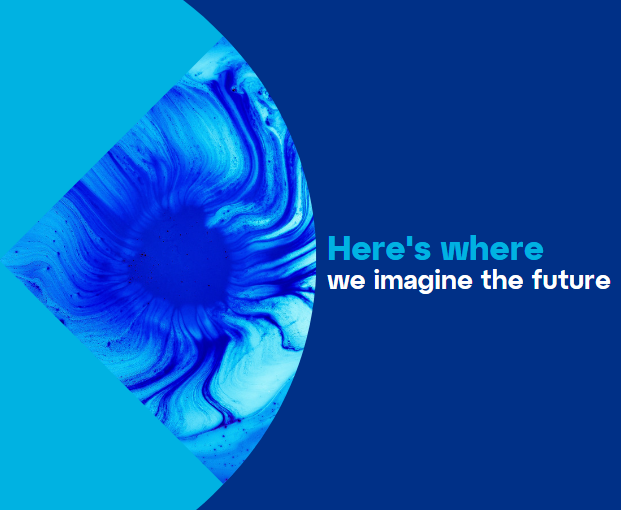 With the rapid evolution of digital technologies, research and production facilities are becoming increasingly complex. Deerns works in the electronics sector to ensure that client buildings are ready for the future through a holistic and integrated design approach.
A holistic and integrated approach to design encompasses a comprehensive and interconnected way of planning, designing, and constructing facilities. In the absence of such an approach, projects risk faltering under conventional linear design processes.
The key principles of an integrated approach include:
Future ready vision
Interdisciplinary Collaboration
Sustainability
Lifecycle Thinking
Systems Thinking
Circularity

Resilience

Functional logistics

Contextual Design
Listening is Key to Holistic Design
Understanding the client's needs clearly is essential when dealing with research laboratories and high-tech facilities, which have very sophisticated and complex requirements that govern such aspects including climate control, lighting, vibration thresholds, electrical frequency control, hazardous gases and electromagnetic radiation.
At Deerns, we champion a comprehensive and interconnected methodology which addresses the unique needs of projects by focusing on all stakeholders and integrating their voices directly and effectively into the design process.
We are genuinely interested in the work of the building's specialist end users. We invest time and energy into the relationship we establish with researchers and scientists, whose input is vital to the success of the building's performance. This includes analysing current systems on site and collaboratively testing alternatives as well as striving for more efficient, sustainable and cost-effective solutions.
"

Due to the complex nature of these buildings, it is better to incorporate suitable installations from the outset rather than to have to invest in costly retrofits, so we strive to introduce future tenants' inputs into the design process as early as possible.
Eric Stuiver
Sector Director Electronics
Case in point: Technical University of Delft
One of our recent projects at the Technical University of Delft had particularly complex spatial demands. The project's high-end research laboratories required complete vibrational insulation from the surrounding complex, high temperature stability as well as protection from electric and magnetic fields.
The solution required the close collaboration of numerous consultants and impacted on architectural, structural, services and civil design specifications. Using an integrated design approach also allowed us to incorporate future proofing elements such as modularity, flexibility and adaptability.
Integrating Sustainability & Circularity from the Outset
Sustainability, material life cycle and circularity have and will become increasingly important considerations for all building typologies. However, it is imperative to establish a mutual understanding and definitions of these terms with the client, as perceptions and expectations vary greatly. Especially the interaction between process and building sustainability in high-tech facilities is of paramount importance.
By being involved from the inception of a project, we are able to assist in establishing priorities and assembling the precise information needed to formulate a successful brief and subsequent design solutions. This enables the client to make informed decisions from the outset.
This is particularly important when dealing with sustainability and circularity. The use of donor steel, for example, will have a direct impact on the size of structural elements which might otherwise be open to architectural interpretation. Furthermore, using recycled products requires careful consideration as preparing used material can be both costly and unsustainable and is not always the most desirable option e.g., LED lighting.
Further design inputs are also generated when looking at a building's thermal performance, insulation and relative energy usage – all aspects which directly influence building form, opening sizes and space planning. A thorough understanding of all these technical requirements, and others, enables us to advise clients appropriately and generate 3D BIM models that architects can use in the building design process.
Here's where we innovate Smart Buildings
In responding to the sector's demands, we increasingly recommend smart solutions that are geared towards reducing energy usage and enabling data driven automated operations. For example, occupancy sensors are now used to regulate the air flow, temperature, humidity and lighting of spaces and rooms – all measures which reduce energy usage and extend the life cycle of systems and equipment.
Case in Point- Belgium
One of our projects in Belgium, is prepared to use sensors to measure air qualities in laboratories, delivering air changes relative to the levels of pollution present in the air rather than a constant air flow based on a worst-case scenario.
We are also implementing a similar system relating to semiconductor wet benches in laboratories, which produce noxious gases and require aggressive air extraction. The sensors can establish if the benches are in use and can regulate the air extraction flow accordingly, shutting down when the benches are idle
Post Construction and Commissioning Monitoring
Traditionally an engineer's involvement ends with the project handover and commissioning of the building.
With today's complexity of systems, equipment and operational requirements, we find ourselves increasingly involved beyond the completion phase to advise facilities managers who do not necessarily have the technical capacity to oversee sophisticated and specialised systems.
Deerns' post completion operational involvement facilitates the collection and analysis of data generated by the building's sensors and equipment. This data leads to a better understanding of the building's performance and informs the design of future building operating systems.
By leveraging a holistic, integrated, collaborative design approach that runs from outset through to operations, we support our clients in their journeys towards efficient, sustainable, adaptable and future-ready building solutions.
Reach out to us to find out how!