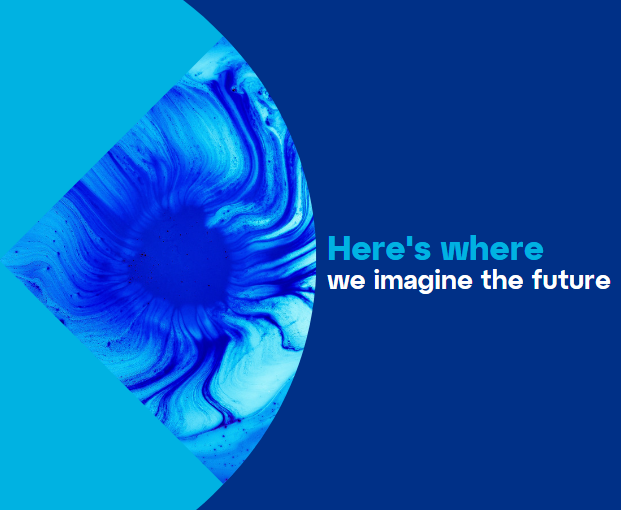 Smart hospitals and eHealth systems have emerged as powerful catalysts in the Health Care landscape, revolutionising the way we approach patient care and facility management.  
Designing hospitals for the future involves anticipating the changing needs of patients, staff, and business operations. New, innovative technologies have the potential to transform traditional healthcare settings into interconnected, intelligent ecosystems that prioritise efficiency, patient wellbeing and seamless communication.
The numerous benefits include:
Better health outcomes
Better patient experience and interaction
Increased wellbeing and productivity of medical staff
Reduced operating costs
Reduced energy use
Reduced CO2 emissions
Enhanced public perception.
Digital Due Diligence and HealthCare
The process of introducing smart systems into hospitals requires a strong business case and an informed approach. At Deerns, we envision a step-by-step implementation of Smart Hospital Building applications and technologies that not only meet current needs but also accommodate future upgrades and advancements.
To achieve this, we have spearheaded the implementation of Smart Hospital systems through our unique Digital Due Diligence (DDD) process which comprises four distinct stages:
Assessment of current state of operations

Smart Vision: holding Ambition Workshops

Gap Analysis and Building Upgrade Plan

Cost Analysis and Smart Hospital systems business cases
This comprehensive approach empowers our clients to introduce Smart Hospital systems into both existing and new healthcare facilities.
Assessment: The first step in the DDD process involves assessing the current state of operations and "as is" status of technical infrastructure. This comprehensive evaluation allows us to identify the specific areas where Smart Hospital systems can create the most impact.
Ambition: Next, we facilitate Ambition Workshops to define the Smart Vision for the hospital. These workshops bring together stakeholders from various disciplines and user groups – including medical staff, cleaning services, maintenance staff, and technical personnel – fostering a collaborative environment where ideas can be shared and explored.
Gap Analysis: With the Smart Vision in place, we conduct a Gap Analysis and develop a Building Upgrade Plan. This crucial step allows us to identify the gaps between the current state and the desired future state of the hospital's infrastructure and systems.

Cost Analysis

and Business cases

:

Finally, we conduct a comprehensive Cost Analysis to evaluate the financial implications of the proposed Smart Hospital systems.

In addition to cost analyses, we

are able to

prepare business cases for specific

Smart Hospital applications.

This analysis goes beyond the traditional focus on financial returns and places equal importance on the broader benefits and value that these systems bring

,

such as

saving time for staff, reducing CO

²

and wellbeing of medical staff and patients.

 

 
There are no one-size-fits-all solutions when it comes to Smart Hospital systems. Each healthcare facility has its own unique set of needs, priorities, and aspirations. Accordingly, introducing smart technologies requires a customised approach to developing tailored solutions that unlock the full potential of Smart Hospital systems for each facility. 
Towards Integrated Smart Hospital Systems
Of the countless possibilities, there are some Smart Hospital systems that are frequently chosen as the first step towards adopting smart technologies in hospital buildings due to their effectiveness at numerous levels.
Multi sensors: These sensors have the potential to revolutionise facility management by providing continuous data and accurately detecting room occupancy. For example, hospitals can align cleaning, lighting, and ventilation systems with real-time occupancy data, achieving optimal comfort levels while minimising waste and reducing energy consumption.
Asset Tracking: Asset tracking technology is a game-changer in hospitals, offering efficient tracking of critical medical devices and saving valuable time for healthcare professionals. By knowing the precise location of equipment, staff can optimise inventory management and stock levels. This technology also enhances patient safety and satisfaction by minimising delays and disruptions in care. Moreover, asset tracking fosters a culture of accountability and transparency, reducing the risk of theft or misplacement.
Way Finding: Digital way finding reduces patient stress by helping people to navigate complex hospital layouts. By utilising user-friendly smartphone apps, people can access precise directions within the hospital premises, eliminating the frustration of getting lost. This not only improves the patient experience but also saves nursing time that would have been spent on providing directions. To cater to those who may not be comfortable with digital technology, a hybrid approach can be adopted combining digital way finding with the presence of hostesses. This integration strikes a balance between efficiency and empathy. Additionally, digital way finding provides medical staff with an overview of patient locations, enabling them to proactively adjust appointment schedules and optimise resource allocation, leading to improved operational efficiency.
Integrating Building Operating Systems
Building Operating Systems (BOS) serve as the nerve centre that integrates and controls various building functions and technologies. They orchestrate the seamless operation and interaction of diverse systems, such as BMS, HVAC, lighting, asset tracking, security, patient monitoring, way finding and occupancy management. They also provide real-time monitoring, control, and analysis of building data, empowering facility managers to make informed decisions and adapt to changing conditions.
With advanced sensors, data analytics, and automation capabilities, BOS optimise energy efficiency, occupant comfort, and operational efficiency. These systems also play a crucial role in future-proofing hospitals by providing the foundation for adaptability and scalability in the face of evolving medical technologies, shifting patient demographics, and emerging healthcare trends.
The Deerns Business Advantage
Today, engineering plays a central role in delivering hospitals that are future proof, smart, sustainable and profitable. As the healthcare industry continues to evolve, our approach ensures that hospitals are equipped to meet the challenges and opportunities of the future.
The journey towards a smarter hospital starts with Deerns. Reach out to us to find out more.