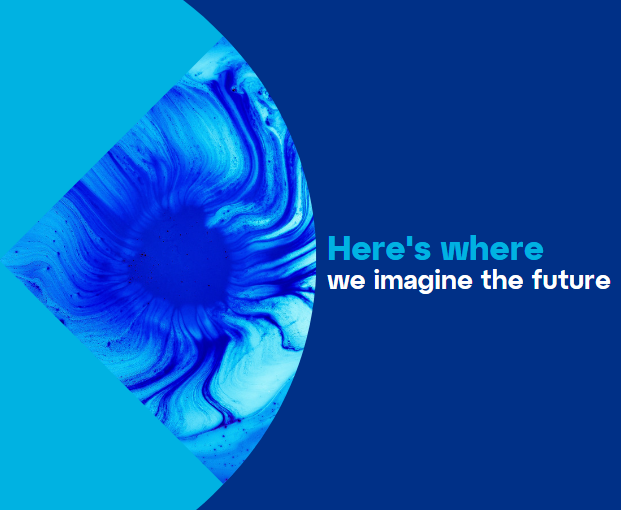 As the global demand for Internet-based services continues to grow at an accelerated rate, the need to build bigger, better data centres poses new challenges for owners and developers.
Increased size and capacity mean greater heat loads, increased power consumption and larger physical footprints. This is environmentally, economically and logistically unsustainable. A new cooling solution is required. Deerns is where this innovation is being piloted.
Immersion cooling meets the challenge
Most data centres rely on air cooling systems to keep server environments at optimum operational temperatures. However, these systems have limitations which become exaggerated in hyperscale deployment: cooling efficiency degrades, power consumption increases, and heat dissipation becomes problematic at various levels.
At Deerns, we are acutely aware of the need to evolve beyond air cooling and have been studying and testing various practical alternatives for several years. Liquid immersion cooling has emerged as the most suitable of the technologies and systems investigated and we are now at a stage where we can offer liquid cooling as a viable and sustainable alternative.
Liquid Cooling Advantages
Liquids have the potential to absorb more energy compared to air. By submerging IT equipment in a dielectric fluid, the heat generated by high power electronics is easily absorbed by direct contact. This heat can then be efficiently collected for re-use, export or environmental dissipation.
A dielectric fluid is an electrically non-conductive liquid that has a very high resistance to electrical breakdown. Unlike persistent air flow, dielectric fluids offer several benefits:
Air distribution systems and (server) fans are eliminated.
Cooling energy consumption is reduced. The total power consumption of fans and supporting systems is reduced by 4-8%.
Servers operate at higher temperatures because the working environment temperature requirements for people is kept separate.
In most temperate climates, cooling systems can run without chillers and rely on dry coolers for heat dissipation.
Computer room footprint can be reduced by as much as 60%. There are no special structural requirements as loads are similar.
Equipment contamination by airborne contaminants is eliminated, increasing equipment lifespan.
New benefits and advantages become evident as the technology is adopted. One such benefit is the overheating protection offered by the large thermal mass of fluids in the event of a grid power failure. Typically, UPS batteries cover the period between grid failure and generator start-up. Immersion cooling eliminates the need for this type of back-up system powering mechanical equipment as the liquid has the capacity to comfortably absorb the heat during the cross-over period.
Data centres as energy producers
Perhaps the biggest advantage of liquid cooling is the ability it offers to re-use the heat generated by the IT equipment through which it is circulated. Contained in a liquid, the heat generated can be routed and re-used for applications that require heat to operate such as internal ambient heating, greenhouse environmental control or the heating of, for example, fish farming tanks.
This ability to generate and circulate heat has introduced a new variable to the data centre business model. Moving forward, we anticipate that this will have a strong impact on both cost effectiveness as well as the selection of locations for new data centres.
Immersion cooling is also equally suited to use outside hyperscale operations. In smaller scale data centres, such as crypto mining facilities, universities and large companies, the base heat generated can be easily routed and used for space and water heating or specialist applications.
Deerns works directly with colocation providers and hyperscalers on solutions for immersion cooling, fuel cell technology, and district heating – all of which help to promote efficiency and drive carbon reduction.
Pioneering Technology Mature
In our pilot project of 2MW for a hyperscale data centre located in the Netherlands, we are investigating projects of up to hundreds of MWs, the same consumption as a town of one million inhabitants.
Like all emerging technologies, immersion cooling is not without its challenges.
New technology requires larger capital investment but, in this case, the reduction in the use of chillers and other equipment largely balances out the investment in the long term, supported by reduced power requirements.
Servers and related hardware need to be reconfigured for immersion in fluids. Many companies, such as DELL, are already developing such equipment. Deerns currently collaborates with manufacturers on product development to ensure alignment with customer demands.
There are several dielectric fluids currently available for use in IT immersion cooling which use single stage liquids that do not boil or release gases. Although only mildly flammable, these fluids do pose a fire hazard and require the provision of failsafe fire safety mechanisms.
Data centre staff and operators need to be trained and equipped to run the new technology.
The future of hyperscale data centre heat dissipation is strongly headed in the immersion cooling direction. At Deerns, we are using our expertise and experience to help our data centre clients meet exponential market growth while helping them to lower construction costs, reduce power consumption and leverage waste heat for new types of business models.
Deerns works directly with colocation providers and hyperscalers on solutions for immersion cooling, fuel cell technology, and district heating – all of which help to promote efficiency and drive carbon reduction.
Ian Carlisle, Sector Director Data Centres, Deerns explains the importance of sustainability when it comes to building and operating data centres.