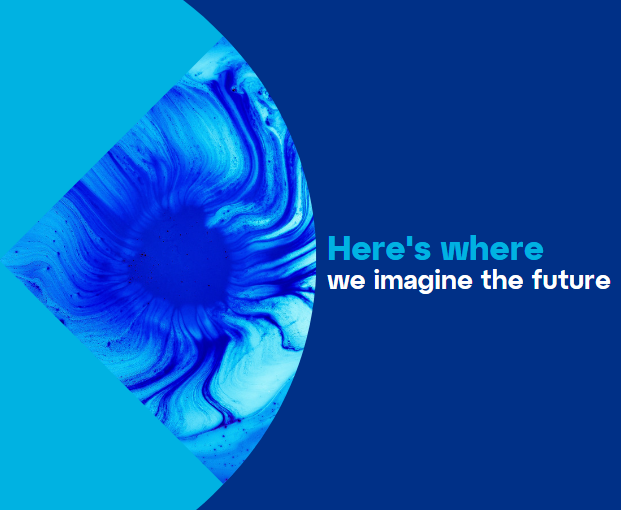 While airports contribute only around 5% of the aviation sector's carbon footprint, addressing these emissions has become imperative to fight climate change, make aviation sustainable, and addressing critical drivers such as changing legislation. A case in point is Salerno-Costa d'Amalfi Airport.
As the global aviation industry grapples with the urgent need to decarbonise, airports are increasingly recognising their role in reducing emissions and embracing sustainable practices. Deerns is at the forefront of supporting airports in this journey towards decarbonisation.
A Renewed Focus on Sustainability
Rethinking airport operations became an imperative during COVID-19 pandemic and in its wake. With a renewed focus on sustainability, airports are now seeking to address their 5% contribution to carbon emissions by targeting activities such as airport traffic and building operations. This is being done by:
Employing energy-efficient technologies
Utilising alternative energy sources
Implementing comprehensive insulation and solar control measures
While airports have limited direct influence over aircraft emissions, they can indirectly encourage airlines to adopt more sustainable practices. This can be achieved by incentivising the use of biofuels or imposing penalties for noisy aircraft. Airport operators can also promote electrification of ground handling vehicles to further reduce emissions.
"

Although immediate impacts may be indirect, airports play a crucial role in driving sustainable practices within the aviation industry.
Matthias Pöter
Sector Director Airports
Two main Sustainability Challenges
The challenges associated with airport sustainability are twofold:
There is a need to address the operational emissions resulting from day-to-day activities. While these emissions can be more easily targeted, they only represent a fraction of the overall carbon footprint.

Addressing the material-related emissions associated with airport construction and maintenance. There is now a growing focus on finding alternative products and specifying materials with lower embodied carbon.
Climate adaptation is another aspect that demands attention. It has become essential to design buildings in a way that positively impacts surrounding communities. For instance, in areas affected by the heat island effect, innovative strategies can be employed to reduce its intensity. This may involve increasing greenery on building façades. In other areas prone to flooding, it may be possible to utilise rainwater during construction to help mitigate flooding risks.
A Case Study in Collaboration | Salerno Airport
Deerns was appointed early in 2022 as lead consultant and project manager for the new passenger terminal and supporting infrastructure at Salerno-Costa d'Amalfi Airport.
Designed to welcome up to 5 million passengers annually, the new terminal requires a flexible, integrated design to deal with significant variations in passenger traffic in summer and winter. Sustainability is also a key consideration to mitigate the impact of the building on the surrounding picturesque and historic environment.
In addition to a highly sophisticated digital backbone, the terminal features several innovative planning solutions, particularly relating to baggage handling and passenger processing. Efficient resource consumption, renewable resources and reduced emissions are also priorities.
In pursuing these sustainable outcomes, we recognise the importance of collaboration and engagement with stakeholders in the aviation sector.
Here's where we drive Innovation
Deerns offers innovative solutions to help airports reduce their carbon emissions, enhance energy efficiency, and create sustainable buildings and infrastructure. Our experience in developing a comprehensive range of solutions and innovations across many sectors enables us to draw on our multidisciplinary expertise to support airports in their sustainability endeavours and create tailored strategies for each airport.
We take a holistic and integrated approach to airport design and can develop solutions at building, campus, and district levels that include:
Leveraging our expertise in building physics to identify passive design features, energy efficient systems and materials with low embodied carbon
Applying SMART building technologies to create digitally integrated buildings, empowering airports to operate infrastructure in the most efficient manner possible
Developing sustainable energy transition strategies that bring together energy efficiency and solutions for alternative and/or renewable energy sources in a balanced way that also considers future expansion options
Interlinking infrastructure elements through Smart Utility Networks (SUN) so that excess energy can be shared between buildings on the airport campus and, potentially, with the surrounding community – thus reducing external energy demands.
Sustainability Master Planning
Sustainability master plans offer airports the opportunity to achieve energy and water autonomy. This implies treating airports as campuses or districts rather than standalone buildings. Airports can develop a clear sustainability master plan integrating various projects and efforts for the greatest impact on decarbonisation. This strategic approach empowers airports to make informed decisions regarding systems such as renewable energy installations by understanding their true need and overall benefit.
By implementing a sustainability master plan, airports not only minimise carbon emissions but also realise significant cost savings. Energy-efficient measures and sustainable infrastructure can lead to reduced operating expenses (OPEX), resulting in a stronger return on investment.
We work closely with airports, airlines, regulatory bodies, and other industry stakeholders to foster a shared understanding of sustainability goals and ensure a coordinated approach to implementation. By leveraging our experience and fostering partnerships, we effectively guide airports and aviation entities towards sustainable practices that align with their unique requirements and contribute to a more resilient future for the industry.