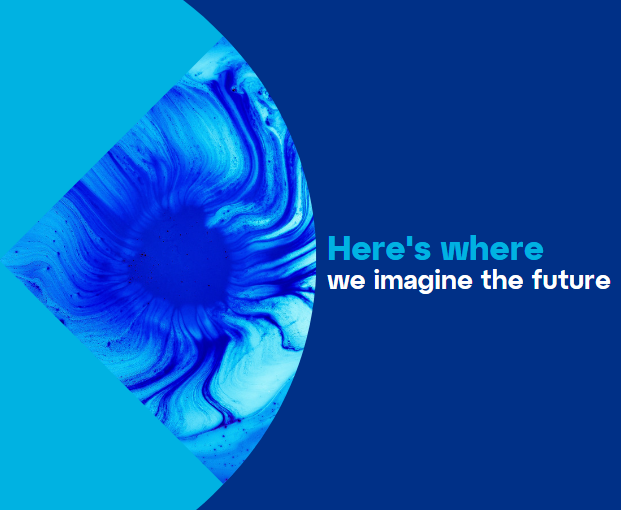 The life sciences sector continues retains a strong value of US$2.83T1. However, increased demand and evermore stringent health and environmental regulations are posing underlying challenges for players in pharmaceutical, biotech, and medtech industry. Deerns is responding by innovating the Smart Labs of the future.
One of the world's premier biopharmaceutical companies is expanding its laboratory capacity and has appointed Deerns to develop an inspiring and futureproof place to work for scientists. The project will ultimately target a BREEAM Excellent certification.
Creating smart ecosystems
How does smart laboratory implementation differ from, for example, the typical office development? Whereas the focus is on a fast turnaround time for smart building implementation due to a drive for higher rentals or sales, laboratories are more invested in improving the daily working environment for staff.
Deerns guides the smart lab ecosystem implementation process through a four-step approach:
Consulting with all stakeholders by conducting workshop sessions where participants experience a 'day-in-the-life' user journey. This includes laboratory workers, cleaners and facilities staff.
Analysing everyone's daily journey to ensure that the entire system is appropriately augmented with smart applications.
Creating designs of the required technology, from biometric systems to sensors and communication links between systems.
Implementing the technology needed to address issues and enable smooth operations in the workplace.
Smart systems improve efficiencies and working conditions
Effectively futureproofing buildings by analysing what is needed achieves two important benefits – time and money are saved by only installing the technology that is absolutely necessary; and a more attractive work environment is created for personnel. Instead of disruptive alarms, work stoppages and manual transport within laboratories, automated vehicles transport samples quickly and accurately, and help to avoid losses and errors. RFID tags, digital fencing technology, scheduling technology and clock synchronisation also allow for location tracking, space optimisation and timestamping.
Implementing smart systems also reduces personnel shortages and improves working conditions. Laboratory personnel want to focus on laboratory work, and not just on the admin-intensive documentation of laboratory work. Automation allows them to do just that.
Functionalities to improve the repetitiveness of tasks and margins for error are implemented, making work less stressful, more interesting, more efficient and rewarding.
In addition, indoor air quality is monitored automatically to maintain air quality, temperature and humidity – both to reduce the risk of contaminating products and specimens, and to reduce health risks to personnel. Deerns has also created smart systems that protect personnel from potentially dangerous sanitising processes. For example, taps are sanitised when laboratories are not occupied, to reduce the risk of harm to personnel.
Furthering sustainability goals
With sensors in place, energy installations don't always need to run on full power. Instead, systems operate at a greater or lesser level depending on the data they receive from air- and light-quality sensors. Smart energy grids also hold the potential to allow clients to use alternative sources of energy. With the correct software in place, systems can predict which energy to use at what time. Bi-directional energy from vehicles and other sources can be used to power buildings, so that green energy is always on tap.
Waste is another important consideration as labs generate a lot of medical, chemical, paper and general waste. Monitoring and managing this waste with smart systems not only contributes to a cleaner environment but also saves valuable time – for example, by sending out notifications about when bins need to be emptied.
All-in-one, futureproof solutions
While there are multiple systems involved in creating a smart laboratory, we bring them together in a single system – similar to an operating system like Windows – where data can be analysed, visualised and actioned according to different benchmarks.
We recognise that creating inspiring, futureproof laboratories is vital if the enormous business potential of Life Sciences is to come to fruition. Thanks to our specialist knowledge, labs are now more easily able to aim for BREEAM and/or WELL certifications. We look forward to discussing how we can help you to achieve your targets!