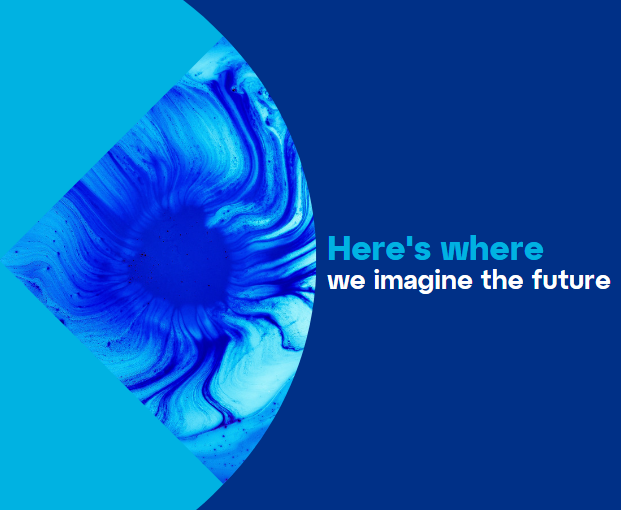 How do you build bigger, better data centres while meeting increasingly stringent energy efficiency and environmental targets? Deerns is working closely with our clients to develop carbon-free energy sources capable of replacing the power grid as the prime supplier of power for data centres and digital infrastructure.
Towards climate neutral data centres
The International Energy Agency has estimated that data centres and data transmission networks account for about one percent of global electricity usage, although many believe this number to be higher. The impact on power grids and the environment is significant; data centre sustainability is in the spotlight and action is required.
As leaders in the data centre industry, we have been aware of this problem for some time, and we are working proactively with our clients to meet the ambitious targets of the Climate Neutral Data Centre Pact, a voluntary industry initiative that aims to make European data centres carbon neutral by 2030. The pact commits signatories to ensuring their data centres are climate neutral by setting measurable targets for 2025 and 2030 in the following ways:
Proving energy efficiency
Purchasing 100% carbon-free energy
Prioritising water conservation
Reusing and repairing servers
Looking for ways to recycle heat.
The Eco Edge Prime Power Project
The Eco Edge Prime Power (E2P2) project, funded by the Clean Hydrogen Partnership and the European Union, aims to develop a sustainable alternative power source for urban digital infrastructure. This initiative calls for a proof of concept (POC) alternative prime power source that employs fuel cell technologies for on-site power generation.
The project is currently underway at Equinix's ML5 Data Centre in Milan in collaboration with critical infrastructure giant Vertiv, sustainable data centre specialist InfraPrime, Italian utility Snam, German fuel cell manufacturer Solid Power, Tec4Fuels research centre, and the Research Institutes of Sweden (RISE). Deerns, as a leading provider of engineering, management and supervision services to the sector, has been appointed as system integrator for this pioneering fuel cell project.
Fuel cell technology is not new. A fuel cell produces electricity through an electrochemical process whose only by-products are pure water and potentially useful heat. Both these by-products have the potential to reduce consumption and provide resources for reuse in other systems. Other benefits of the technology are energy efficiency, reduced environmental impact, and negligible demand on the electrical grid.
Commercially available fuel cells typically generate between 100W and 25KW.  The challenge is to bridge this gap in capacity. A hyperscale data centre such as ML5 will consume roughly 80MWh annually. The challenge is to bridge this gap in capacity.
The main E2P2 project objectives are to:
Define the fuel cell prime power concept for data centres.
Create an authoritative open standard for fuel cell adaption to power data centres.
Demonstrate and validate a POC fuel cell based prime power module for data centres.
Collect extensive operational data from running fuel cells as prime power for data centres.
Analyse the combined social, environmental and commercial impact for the European market.
Evaluate opportunities for improved energy efficiency and waste heat recovery.
The E2P2 proof of concept system, which uses natural gas, will generate 80KW – sufficient to power the data hall's air conditioning system or replace the grid as the prime power provider to UPS systems.
"

We believe that it will be immensely valuable in charting and accelerating the path towards the quieter, cleaner, greener digital infrastructure of the future.
Cosimo Veteramo
Division Director Life Sciences and High Tech
Scalability for Sustainability
The E2P2 project is scheduled to be completed by September 2024, and we expect it to revitalise interest and efforts to upscale fuel cell technology to an industrial level. While the power output of the project is modest in comparison to the target requirements, the project will enable the integration of its partners' technologies and services in real life applications. We believe that it will be immensely valuable in charting and accelerating the path towards the quieter, cleaner, greener digital infrastructure of the future.
Deerns partners with companies like Schneider Electric when developing new standards and designs for these solutions, specifically through a joint training programme, SE Elektra.
Deerns joins fuel cell project as
system integrator
Ian Carlisle, Data Centre Unit Director, Deerns explains the importance of sustainability when it comes to building and operating data centres.