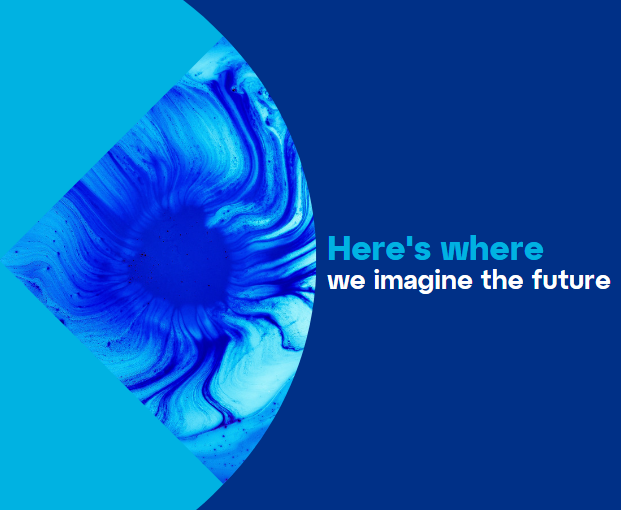 On the back of ageing data centres, particularly in the mature FLAP-D markets, four pivotal trends are emerging. 
With the maturing of the core data centre market in key European locations, including Frankfurt, London, Amsterdam, Paris, and Dublin (known as FLAP-D),existing facilities are ageing. Construction of new data centres in these areas has significantly slowed down or stopped completely due to a variety of reasons.  
Four Pivotal Trends
Four pivotal trends are emerging that will impact the future of data centre development on the back of ageing DCs:
Densification of existing markets 

 

Growth of edge data centres

 

Modularity in data centre design

 

Independent power generation 

 
Densification of legacy FLAP-D markets 
Out of necessity, data centre operators in FLAP-D regions are embracing innovation more quickly and daringly than their counterparts in emerging markets. In India, Africa and the Middle East, for example, operators tend to opt for more standard solutions, preferring proven technologies while established their supply chains.  
In the FLAP-D market, challenges such as power supply limitations caused by grid saturation, restrictions on water usage, stringent regulations focusing on environmental, social, and governance (ESG) factors and sustainability goals are restricting growth options.  
As older data centres near the end of their operational life, they need to undergo upgrades to address these constraints and significantly enhance their capacity. These improvements, which could enable centres to handle two to five times more data, can be achieved by using advanced information technology and cooling systems while maintaining the same physical footprint and energy consumption.  
Another consideration is the increase Artificial Intelligence (AI) usage introducing new processes and workloads that will further impact on data centre design and locality. Understanding how these workloads will be distributed and how processes will be mapped is crucial from a design as well as a project management point of view, as future builds and developments require extensive lead up times for procurement, production and delivery. 
Edge: a decentralised approach
Deerns is frequently approached by clients to develop business case feasibility studies for data centre upgrades. In the face of power availability challenges and growing demand, we are actively working on two solutions: edge data centres and on-site modular generation.  
Instead of a single large data centre with high power needs, edge data centres operate as a network of smaller, compact facilities. In response to this trend, Deerns is busy developing location consulting expertise to offer accurate advice to clients who wish to deploy these facilities. 
The benefits of edge data centres are numerous: 
Each facility has a smaller footprint than a traditional data centre.

Centres are located closer to end users and are therefore able to deliver faster services with minimal delay.

This decentralised approach distributes the power demand effectively across the network, with each facility drawing between 1-2 MW, a fraction of the demand of traditional data centres.  

Centres can be sited close to sustainable energy sources. 

Edge solutions integrate well into urban areas and are therefore more community-friendly. 
Modularity is central to future Design & Project Management
Modular solutions will be a key component in data centre upgrades moving forward. Modular data centres, or containerised data centres, are pre-engineered data centre facilities that are designed, built, and configured in a factory environment and then transported to site for deployment. Aside from shifting the design scope, they will also impact project management considering shorter delivery timelines, ease of implementation and minimising risks. 
Unlike traditional data centres, which are constructed on-site and often require extensive customisation, modular data centres are assembled using standardised components and modules, offering a more flexible and scalable solution for data storage and processing needs. Systems are replaced in a smaller, modular way, enabling a more seamless and efficient phased transition process with less downtime and less risk to operations. 
Independent power generation 
To address power availability concerns, data centre owners and operators are now looking at on-site generation. This provides data centres with greater control over their power supply, enhances energy security, and can contribute to sustainability goals by incorporating renewable energy sources. Options under consideration include: 
Solar Power

 

Wind Power

 

Hydro Power

 

Biomass

 

Fuel Cells

 

Natural Gas Generators

 

Micro-turbines

 
Choosing the most appropriate on-site power generation method depends on factors such as the data centre's location, available existing resources, energy requirements, budget, and environmental considerations. Many data centres opt for a combination of these methods or integrate renewable energy sources to create a more sustainable and resilient energy infrastructure. 
Key to the success of future developments, be they greenfield or retrofits, are accurate feasibility studies and efficient project management, planning and preparation. Deerns' extensive portfolio of services, together with our expertise gleaned over two decades of data centre projects delivery and design, offers clients the ability to develop business cases for upgrades and new solutions alike, paving the way for data centres of the future to best cope with the ever-increasing demands of the economies and societies they serve. 
 Where Data Centre providers partner with local communities and authorities the project management and project success is more likely, since the DC tends to be more community friendly.  Community engagement leads to sensible, win-win solutions. This in turn reduces operational costs, minimise environmental impact. 
For example, the Data Centre market is beginning to partner with local councils, energy providers, residential developments and others for co-siting opportunities and heat reuse from DC facilities as well as edge solutions and on-site power generation.