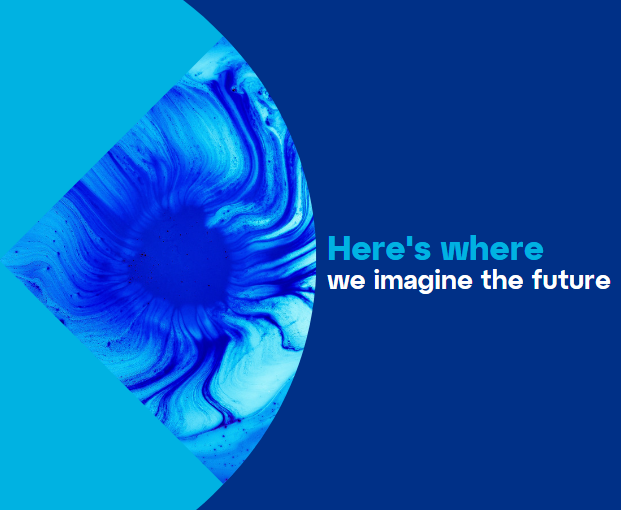 Airport terminal buildings are the essential infrastructure that enable safe, efficient, and comfortable transit for millions of people every year while also contributing to the economic development of the communities they serve. Here is where Building Physics comes into play.
For travellers, airport terminals should provide a range of essential services to make their journey between the building entrance and the airplane fast, efficient and relaxed. Achieving this is no small task thanks to the complexity of systems, variables and co-dependencies at play. Deerns is where innovation and multidisciplinary expertise come together to ensure a seamless experience for passengers.
AI for organic airport spaces
As a building typology, an airport terminal is particularly complex due to its dimensions, high number of users, and open-space structure. Recently, this complexity has increased thanks to the implementation of new algorithmic tools in the design process that enable nature-inspired shapes and organic spaces.
Three secrets to creating airports of the future
At Deerns we have identified three intertwined and interdependent aspects which must be addressed for airports to succeed in delivering both a positive user experience and a viable business case for facility owners:
Passenger comfort

A sense of place

Sustainability
Hard Coding Passenger Safety, Wellbeing and Comfort
Passenger comfort, health and safety are essential at every step of the traveller's experience.
Building physics hard codes the traveller's experience into building design applying 5 considerations:
Thermal Comfort

Lighting

Acoustics

Indoor Air Quality

Solar Control
Take lighting, for example. To provide the highest impact within public spaces such as security areas and departures halls, lighting should form an integral part of the architecture in order to create a better ambience for the passengers and concomitantly meet the stringent performance criteria required for safety and security throughout these public areas.
Deerns has been involved in numerous projects in the Netherlands and internationally which call for innovative solutions for a variety of different applications. These include redevelopment of various spaces of the airport, spanning from the highly technical such as the Schiphol airside road lighting where safety and efficiency is of paramount importance, to interior design projects such as the KLM ICA Lounge at Schiphol, where carefully designed ambient lighting delivers comfort and style in the restaurant, bar and lounge spaces.
Creating a memorable Sense of Place
A sense of place is shaped by various factors such as physical environment, cultural traditions and human activities. A building with a strong sense of place, identity and comfort is likely to encourage travellers to spend more time in restaurants, shops and amenities than would otherwise have been the case. This also promotes a favourable memory of the experience, which contributes greatly to public perception and reputation.
This includes branding, public perception and the intangible qualities that give a place its identity and sense of meaning.
While building physics should provide physical comfort to the traveller, it should also offer psychological comfort or mental relief from the stresses of travel. At Deerns, we achieve this through careful consideration of the traveller's journey through the airport.
Sustainability and the Future of Airports
Sustainability remains an increasingly important objective both during construction as well as subsequent airport operations. At Deerns, our commitment to sustainability extends beyond meeting regulatory constraints and Green Building industry standards and motivates us to continuously search for new solutions to unsustainable legacy systems and practices.
Building physics presents the opportunity to identify and develop new approaches which impact on the choice of structure, building envelope, materials and environmental control systems. Fundamental planning aspects, such as the relationship of different spaces to one another, are extensively tested and adjusted to ensure that natural lighting, ventilation and thermal comfort are maximised.
In terms of material choices, the use of emissions-intensive materials like steel, concrete and glass can be meaningfully reduced if sustainable alternatives are made available and proven to be both economic and practical to deploy. More and more, we are seeing timber construction and the use of responsibly produced natural materials coming to the fore in new airport proposals.
Case Study: Pacesetters of New Airport Development
At Lelystad Airport, we brought together a multidisciplinary approach, close collaboration with the client, and our extensive knowledge of cutting-edge technology. This LEED Gold certified building is the biggest aviation airport in the Netherlands. It is a good example of how building physics is central to sustainable and user-friendly airport design.
Some of the Lelystad Airport's most notable features are:
A transparent and logical layout to ensure easy and relaxed travel for passengers.

Modern technologies and user-friendly self-service concepts for a smooth passenger journey.

Material use is kept as green as possible, with FSC wood prioritised

Heating is adjusted based on spatial use, thereby reducing energy consumption.

Plaza and baggage claim areas are naturally ventilated to create a mild interior climate.

Photovoltaic panels for energy supply.
As primary mobility nodes, airports are transportation compression points which frequently favour logistics and handling systems over passenger comfort and wellbeing. We firmly believe that airports can be friendlier places for people through the synergy of building physics with innovative responses to sustainability concerns.