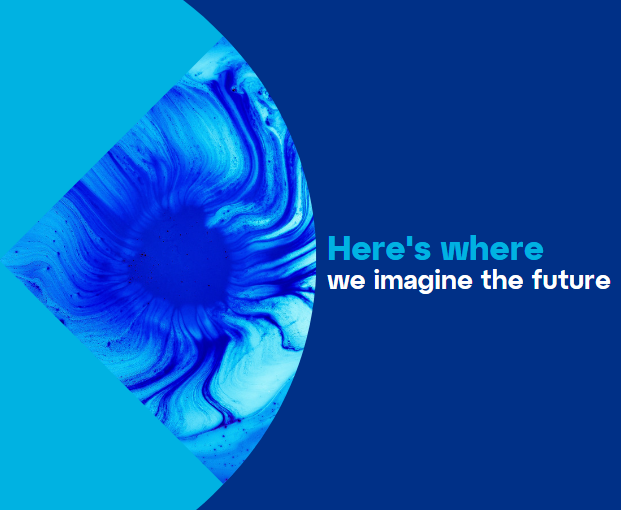 The verdict is out: hospitals need to be smarter, more flexible and more cost-effective to be futureproof. And if the future is unpredictable, what's the verdict on designing a future-ready hospital?
The Challenge
As populations grow, and cities densify, so the demand for health services and hospital facilities grows at an exponential rate. This is particularly true in many of the developing nations of Southeast Asia and Africa where the patient-to-bed ratio is still very low. Concurrently, in developed nations, there is a distinct trend towards building smaller hospitals with fewer beds, smaller footprints and lower resource consumption. This is in response to the introduction of innovative eHealth systems as well as increasingly stringent environmental regulations.
This presents a challenging dynamic to build smaller and more cost-effective hospitals with the capacity to meet the demand for beds over time while accommodating the implementation of future medical developments and innovations.
Here's where you find Flexible Building Design
This is where flexible building design comes in. This solution is about designing cost-effective, flexible buildings that are large enough to serve current day patient populations yet able to become smaller in the future as off-site connected care eHealth systems become more prevalent and technological systems automate facility operations. When patients can be supported at home by advanced patient monitoring and only need to go to hospital for complicated diagnoses and treatments, the hospitals of the future can become even more compact.
The basis of this flexibility is a building's ability to transform itself in response to change by adapting or re-purposing its components to serve new functions without the loss of its core value.
To achieve this level of flexibility we have identified four distinct building typologies relating to both simple and complex building functions.
Complex medical functions such as ICU's, operating theatres and high dependency units requiring hot floors to deliver critical care services

Simple administrative functions such as offices

Simple and complex industrialised functions such as laboratories, logistics, cleaning services and bulk food preparation

Hotel functions relating to inpatient departments and staff dormitory needs.
Our approach redefines the way building logistics are organised to provide highly flexible buildings capable of adapting to change and innovation.
"

This methodology breaks away from the conventional approach of grouping all functions under one roof and provides solutions that generate standalone buildings with decentralised services and smart building technologies.
Eduard Boonstra
Health Care Sector Director
Meeting Sustainability Goals
At Deerns, we design hospitals with the 2050 sustainability goals in mind. In the Netherlands, a 49% carbon emission reduction is required by 2030, compared to 1990 levels, and a 95% reduction by the year 2050. Other countries with ambitious targets include the United Kingdom, which is committed by law to reducing greenhouse gas emissions by at least 100% of 1990 levels (net zero) by 2050; and Finland, which is aiming at a 60% carbon emission reduction by 2030 and 95% by 2050, compared to 1990 levels. These requirements mean that alternative sources of clean energy will have to be found, made operational and integrated into building operating systems in the next twenty-five years.
"

We are faced with the challenge of designing for an unpredictable future.
Eduard Boonstra
Health Care Sector Director
Perhaps the biggest challenge at this point is to design building systems which respond efficiently to currently available sources of energy yet are flexible enough to adapt to future technologies.
Smart hospitals have the advantage of being able to easily integrate the management of energy consumption and emissions production into the building operating system not only to reduce costs and environmental impact but also to enable compliance with the global sustainability goals, and associated changes to regulations, that are coming into effect in most countries.
Smart Building Systems
Smart hospital building technologies ensure an improvement in the quality of healthcare made available to patients while providing management with effective cost control and resource optimisation systems.
Smart building systems are composed of three primary elements which need to be approached in a fully integrated way:
Infrastructure

Software/Apps

Management Systems
Digital Twin Operating Theatre
A good example is the development of the Digital Twin Operating Theatre, which is a twin virtual model of the physical operating theatre. The system combines computational fluid dynamics, smart sensors and big data to provide a realistic and real time risk assessment of an operating theatre's air quality and possible sources of airborne particle emissions, among other factors. This highly efficient system provides many benefits such as reducing the risk of surgical site infections and allowing air handling to be adjusted depending on the type of surgery that is being performed.
Meeting the challenge of designing and building futureproof hospitals requires new thinking and innovative digital solutions. At Deerns, we use our expertise and experience to develop flexible hospital building designs and advanced building operating systems that enable present and future cost and healthcare goals, as well as environmental regulations, to be met.