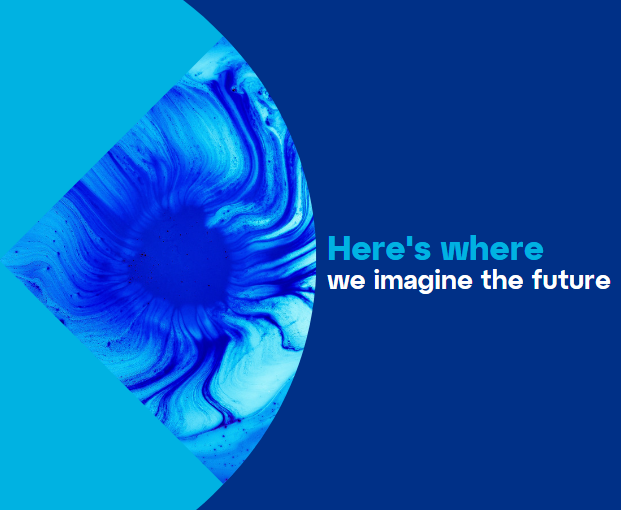 The updated iteration of the EU's Good Manufacturing Practice (EU GMP) Annex 1 "Manufacture of Sterile Medicinal Products" takes effect on 25 August 2023. Annex 1 presents pharmaceutical companies and manufacturers of sterile medicinal products with a valuable chance to embrace state-of-the-art technologies and optimise operational procedures.
The impact of these regulations on new and existing controlled manufacturing environments is substantial and will require a new way of working that may present significant operational and financial challenges. Through decades of experience and innovation, Deerns analyses these challenges and develops comprehensive and appropriate solutions for our clients in the life sciences sector.
Key focus areas of Annex 1
Annex 1 has gone through several iterations over the years to address aspects of quality control, cleanability, operations within controlled environments, and biocontainment in fumigation and decontamination. The new version brings in significant changes, which require companies to adapt their processes and systems accordingly. These include:
Adoption of advanced technologies: Annex 1 emphasises the development of a facility-wide Contamination Control Strategy (CCS), which will require the use of advanced technologies such as Restricted Access Barrier Systems (RABS) and isolators to enhance contamination control.
Enhanced quality risk management: The introduction of Quality Risk Manager (QRM) and Pharmaceutical Quality System (PQS) principles requires companies to strengthen their risk assessment and management processes.
Continuous monitoring and control: For continuous, accurate monitoring, processes need to be automated in a way that cannot be manipulated. This means shifting the responsibility for recording from the user to digital systems.
Annex 1 is a real Game Changer
The introduction of Annex 1 presents real challenges related to compliance, process changes, technology adoption, risk management, and finding a balance between compliance and innovation.
In a highly competitive market where profit margins are already low, clients may find it challenging to halt production for extended periods to accommodate changes to facilities.
When products are sold worldwide, consistent quality control across all facilities becomes crucial. This requires planning and comprehensive risk assessments since products often need to adhere to regulations of different jurisdictions.
The four main game changers to note in Annex 1 are:
From

To

For

1.      Human handling
of product

Sterile environmental control which entails a transition to automated workflows

Enhancing the level of product protection

2.      Previous regulations
focused primarily on

particle control

New regulations emphasise

both particle and

microbiological control

Impact, amongst others, the choice of materials and the implementation of different processes

3.      Cleaning procedures
tailored to individual clients'
specific standard operating procedures (SOPs)

SOPS will gravitate towards standardisation

Compliance with the new regulations

4.      Quality control
conducted in separate
areas or buildings

Product quality testing within the same controlled environment
Here's where we meet the new regulatory expectations
The implementation of the new regulations marks a turning point for the sector as it ushers in a new way of working. This will mean proactive planning, adequate resource allocation, and a commitment to meeting the new regulatory expectations.
At Deerns, we aim to shed light on these complex regulations. Serving global clients, we leverage our experience working across a range of projects in different regions to offer fresh perspectives and ask the right questions. Our approach is collaborative – we learn from our clients, share information and work with them to jointly arriving at the right solutions.
When it comes to new projects, incorporating the new regulations will be easier than for existing facilities with ongoing operations. For many clients, we anticipate that a phased implementation approach will make sense to allow a gradual adjustment for companies.
For clients working across different jurisdictions, we introduce the concept of operational consistency across various sites at the start of the project process which makes it easier to achieve uniform product standards worldwide. An added value is that we harmonise operational practices and supply chains across diverse markets.
Case Study on Annex 1
On a recent project, we prioritised addressing critical issues, leveraging our experience to advise on costs while making use of our own supply chain and connections with suppliers and installers where necessary. This empowered our client to make informed decisions based on best practices.
The brief called for the adaptation of a unique 30-year-old building with structural constraints into a microbiology laboratory ready for Annex 1 compliance. The project had to be carried out in a short period of time and without affecting users of adjacent plants. The end result was a new laboratory with high capacity, a high level of containment and a state-of-the-art cleanroom. A modern and efficient installation allowed new technologies to be accommodated within a flexible design, while offering a very high level of operator and product protection.
Deerns' solutions are always tailored to the specific needs of our clients. With an entrepreneurial outlook, a highly collaborative approach and agile, responsive teams, we remain committed to supporting our life sciences clients to meet their Annex 1 targets.