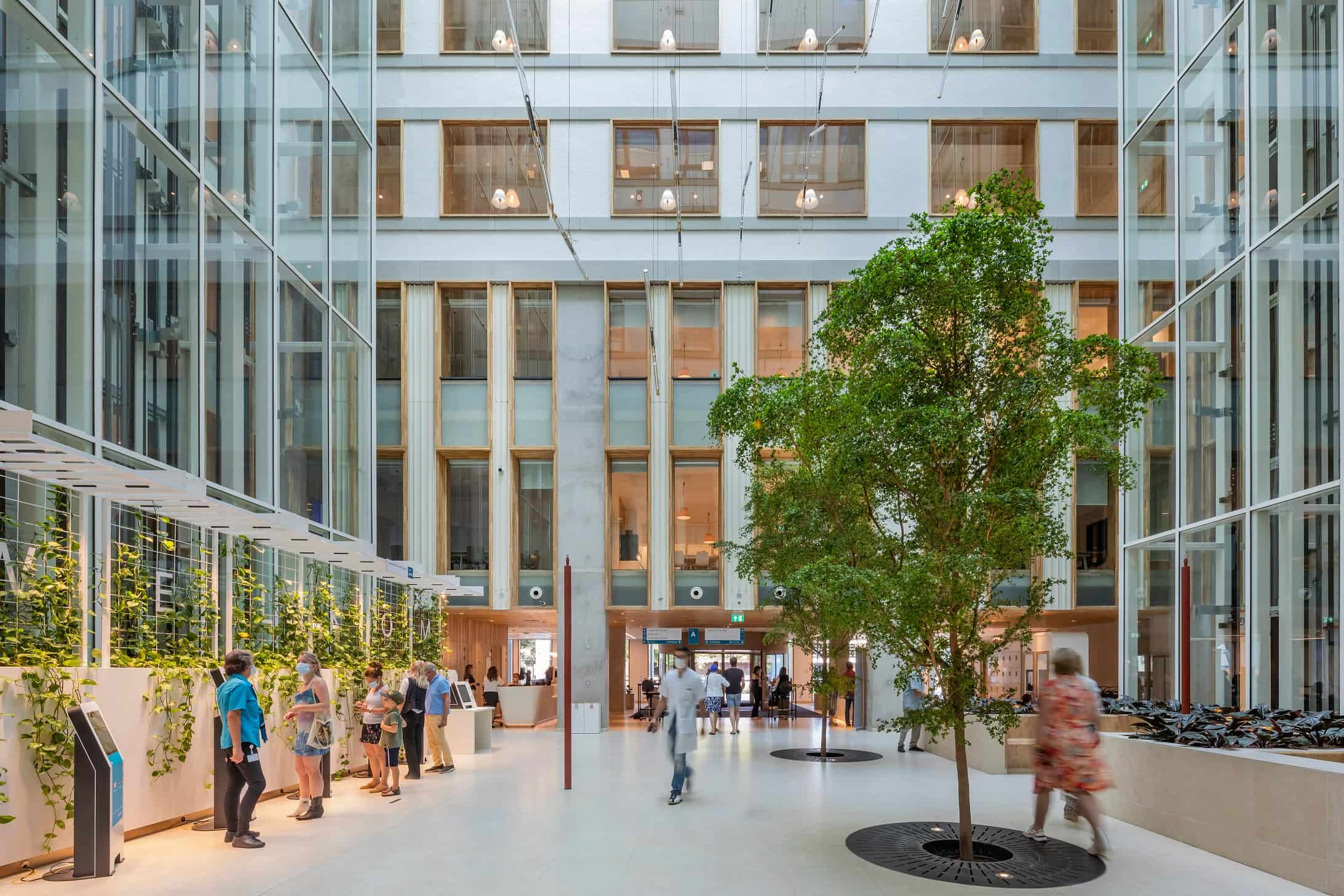 How do you design the hospital of the future when that future is unpredictable? By building smaller hospitals yet making them smarter, we can lower costs and carbon emissions while providing a healthier, more comfortable environment for employees as well as patients.
Why Smart Hospitals?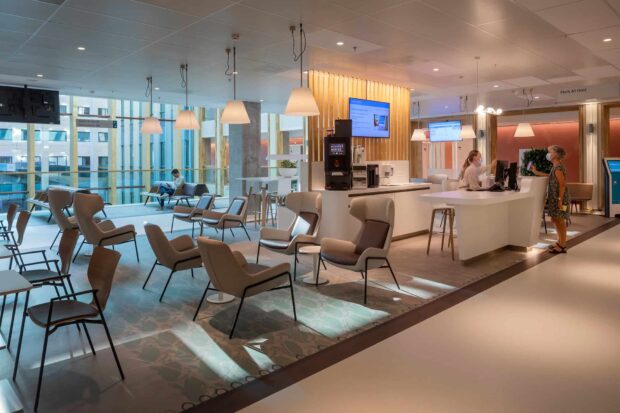 Change is a constant factor in health care due to demographic shifts and medical and technological developments. The issues we are dealing with now are very different from a few years ago. To date, the focus has been on health outcomes and cost control. However, finding and retaining staff has recently become a major challenge. Working in a hospital environment is stressful, and the health care industry is continuously required to be more efficient. So, there is now a strong drive to improve the staff experience as well as the patient experience. This is where smart hospital building technologies come in.
At Deerns, we focus on five key components in designing hospitals:
Improving the patient experience
Improved health outcomes
Lower costs of health care
Improving the staff experience
Furthering energy efficiency and sustainability
What are Smart Hospitals?
Smart hospital buildings are centred around acquiring, structuring and leveraging data to manage access to spaces and information, and to develop near-real-time insights that support complex and critical data-driven decision-making as well as operational efficiencies. This enables the most efficient use of doctors', nurses' and other medical staff's time, as well as the optimal use of assets and resources including the latest medical technologies and innovations. In this way, smart hospital buildings support the healing process and generate value in ways that were simply not possible before.
A truly Smart Hospital is designed to benefit all stakeholders, enabling:
The healthcare staff to focus exclusively on their daily duties, while being relieved from inefficient activities
The management team to achieve operational efficiency, better quality care, and a reliable, reputable hospital that contributes towards sustainability goals
Patients to gain access to a comfortable, user-oriented care process
Visitors to be informed about the care process and how to easily reach their loved ones.
Understanding our clients' needs
For us, it is important to find an integrated solution with the client – the hospital owner and management team. This is a two-way, interactive conversation. We inform the client and professional team about developments in sustainability and the possibilities of smart hospital design. We then combine our expertise with the specific healthcare knowledge that we get from the organisation. In this way, we can support the client in their decision making and offer customised solutions.
Integrated management system
By integrating patient management systems, building management systems and traditional building design into a single integrated building operating system, the entire system enables an approach where data can be used to improve health care processes and make them more efficient. The possibilities are endless, from a track-and-trace system to find equipment, to adjusting air handling in operating theatres, and apps that improve patient experience by giving them control over their immediate environment.
Case study: Radboud University Medical Centre
In the Netherlands alone, Deerns has been involved in the design of approximately 45% of the 100 general hospitals as well as all eight university hospitals. Through this extensive experience, we have gained unrivalled expertise in the integration of data-driven building systems in health care.
At Radboudumc, a medical employee carries only one device in which everything is integrated from nurse call and patient tracking systems, ability to operate ward doors, trace medical aids, through to tracking medical equipment for validation and calibration. As a result, the average walking distance per employee decreases, search time is considerably reduced, and fewer staff are needed. Other examples of smart building technology include intelligent room reservation, Just-in-Time inventory management, silent intensive care units, and usage-dependent cleaning.
Forward Thinking Health Care
A real smart hospital building supports all stakeholders and connects them with the building and the services provided. The integration of smart hospital building technologies is key to realising future-proof, resilient and crisis-adapted hospitals. Let's discuss what we can achieve together.