Smart
Hospital
for Smart Care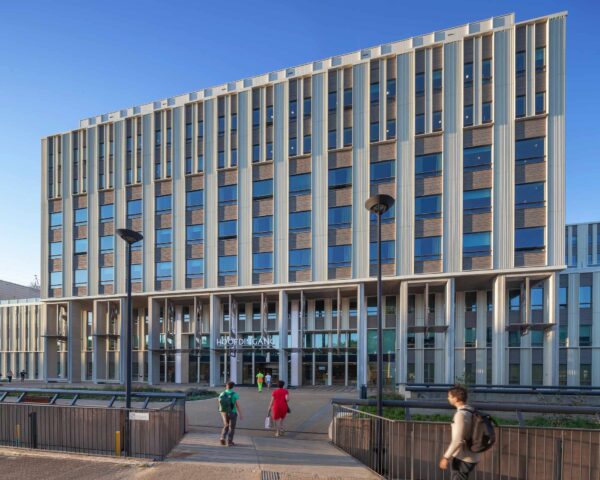 Imagine a hospital completely centred around the patients and their loved ones. A hospital where all processes are devoted to realizing the best quality care, in the most efficient and cost-effective way, with optimal attention for their patients, hygiene and safety. That is what Deerns designed for Radboud UMC: a healing hospital. 
The hospital
Radboud university medical centre is an academic hospital in Nijmegen, The  Netherlands which works together with Radboud University. It is part of the Dutch Federation of University Medical Centres.
The new main building of Radboud UMC was completed within three years and houses the outpatient clinics, nursing wards, staff departments and general areas. 'Hubs' facilitate meeting spots and relaxation areas for patients and their relatives, and also, for example, provide a space to exchange knowledge between health care professionals and researchers.
Deerns was responsible for the design of the technical infrastructure of the building, paving the way for the application of technological innovations.
There is an increasing demand for real estate efficiency, flexibility and sustainability
Efficiency and flexibility
Today's challenges in hospital design are clear. There is an increasing demand for real estate efficiency, flexibility and sustainability as well the need for maintaining and improving the quality of care, patient's safety and experiences and the wellbeing of the medical staff. Moreover, future-proof hospitals buildings will need to be able to adapt to the speed of innovation in health diagnostic and treatment as well as the use of Artificial intelligence, Big Data and E-Health. Increasingly diagnostics take place in a virtual digital environment changing the requirements and even the purpose of a hospital. Less care, more cure.   
Furthermore, seen in the light of the recent pandemic and other worldwide developments, hospitals need to be more flexible and stress-resistant. Overall, they need to be resilient being able to quickly and easily convert into crisis care centres in any emergency situation. Inevitably, the health care sector will need adaptable care property. Designing such a future-proof hospital means taking into account all current and future requirements. Consequently, the Radboud UMC sought to combine a 'healing environment' for patients with an effective working environment for professionals. It had to be able to respond flexibly to new developments in technology and organization of care, whilst being sustainable.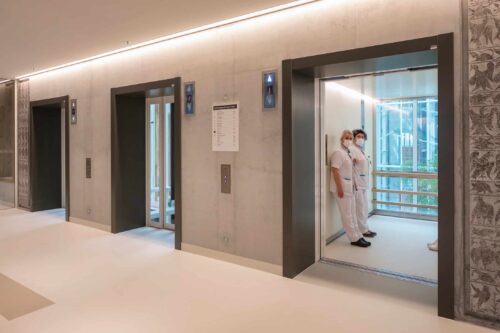 The building is certified according to the BREEAM-NL sustainability standard
Smart Hospital for Smart Health Care
Deerns expertise lies in the field of installation technology, building physics and energy supply. As a design partner, we contribute to sustainable, intelligent and future-proof buildings such as the new Radboud UMC. In this case, we started updating the buildings' smartness level. Smart Hospital Buildings are centred around acquiring, structuring and leveraging data to manage access to spaces and information, and develop near-real-time insights that support complex and critical data-driven decision-making. This enables the most time-efficient use of doctors, nurses and other medical staff, and optimal utilization of assets and resources.  
Future Proof Flexibility
Upon finishing the building, it was certified according to the BREEAM-NL sustainability standard.  
The new technical design of the building has significantly improved patient safety, without adding a burden on care aspects. The new design allows the rooms to change function more quickly. The Covid-19 crisis has shown what an advantage this can be when needing to quickly scale up the number of nursing rooms that you use as isolation rooms. Thanks to smart technology and the sophistication of call systems, the attention of health care staff is much more focused on priority calls. 
Deerns' strength lies in the combination of in-depth knowledge in the field of designing state-of-the-art hospitals, expertise of care processes and medical equipment, sustainability and smart hospital building technology.