Doubling Down

            on
Decarbonisation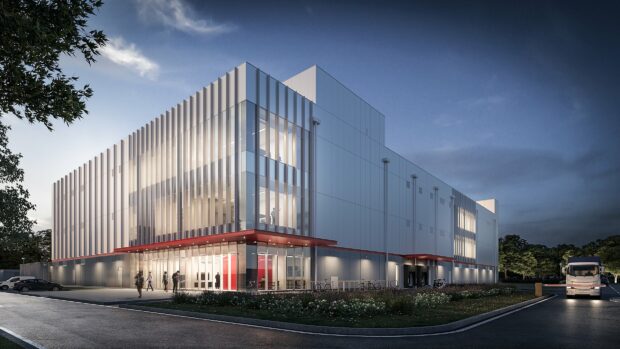 Equinix is an American colocation provider with data centres all over the world. For their brand new data centre in Milan, Equinix sought a state-of-the-art-building as part of the rich ecosystem that supports and interconnects global leading enterprises, networks, services and innovators.
Leader in hyperscale connectivity
Equinix is a global digital infrastructure company, interconnecting organizations providing critical services in finance, manufacturing, mobility, transportation, government, healthcare and education across a cloud-first world. Equinix has built over 200 data centers in 60+ markets on five continents.  
LEED rating
Deerns was appointed to support the construction of the new Equinix ML5 Data Centre in Milan, Italy. We supported the design of the project in the areas of mechanics, electrics and plumbing for construction. After the design for construction of the mechanical, electrical and plumbing systems, Deerns performed site supervision to check the quality of the installations and acted as commissioning manager for General Contractor. Deerns also supported the construction to create a Leadership in Energy and Environmental Design (LEED) rating. LEED certification signifies a building is healthy, highly efficient and improves environmental performance.  
Powering Data
The ML5 design enables 6MW of IT power and cooling capacity over three floors of technical and data rooms. Deerns was part of the first phase of three phases of building activity. This entailed site works, the full building fabric, office and logistical areas and fit out of the second floor Data Hall space to provide an initial 2MW of IT power and cooling.
Covid times
The biggest challenge was coordinating the internal design team of the general contractor during Covid-19 in a mostly virtual environment. Delivery of materials was also challenging during this period. Site works were affected when some people became infected with Covid-19. Deerns and the entire team worked tirelessly to meet the deadlines despite these setbacks. This concerted commitment paid off as we delivered the project on time! 
Well-connected in Milan
ML5 is a state-of-the-art building and offers virtual connections to the largest cloud providers – thereby providing the global reach and service excellence today's enterprises need to compete and win. Strategically located next to Via Caldera, The Equinix ML5 is now the most well-connected location in Milan.  
"

At Deerns, our specialized team dedicated to data centres recognizes that specific techniques, combined with architectural design, bring about the best results for our clients. Through the LEED certification process with Equinix, Deerns continues to Double Down on Decarbonisation. 
Cosimo Verteramo
Division Director, Life Science and High Tech
Ian Carlisle, Data Centre Unit Director, Deerns explains the importance of sustainability when it comes to building and operating data centre