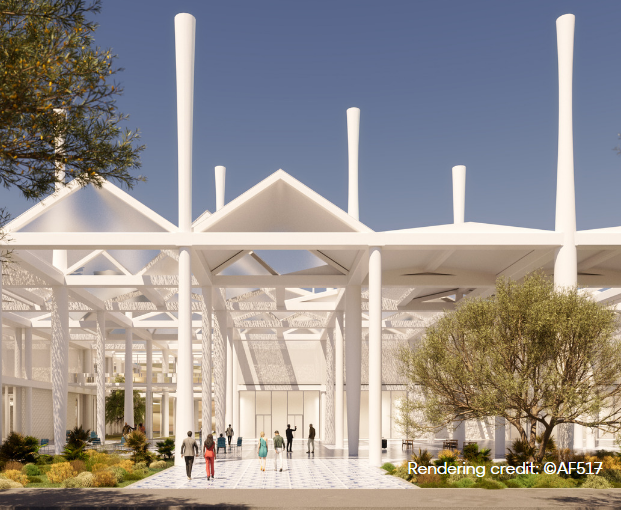 At the announcement of the new terminal of the Salerno-Costa d'Amalfi Airport, Deerns shared the concept design of this project.  Deerns, other highly skilled professionals from around Europe dignitaries and the press were present at the even on 14 June in Salerno, Italy.
Set in the scenic Campania landscape and designed to welcome up to 5 million passengers annually, the new terminal requires a flexible, integrated design to deal with the unusual challenge of significant variations in traffic in summer and winter. Sustainability is also a key consideration to mitigate the impact of the building on the immediate surrounding environment. Deerns was appointed by GESAC SpA for design of the terminal, parking bay and runway. This project encompasses runway extension up to 2,200 metres, the parking area and access to the airport, and the construction of a new terminal of 16,000m² with a basement of 3,000m².
Collaboration at its core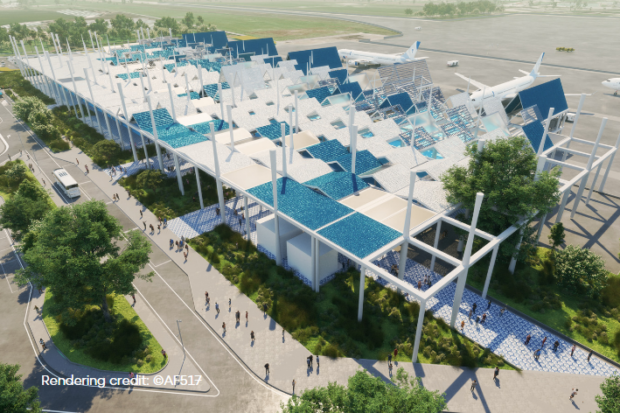 Deerns was appointed early in 2022 as lead consultant and project manager for the new passenger terminal and supporting infrastructure. The unrivalled professional team includes architects Atelier(s) Alfonso Femia, Od'a architectural workshop, Planeground Airport Consulting, Techproject S.r.l. and Sunflower Engineering.
Giuseppe Dibari, Managing Director Deerns Italia, says, "Thanks to teamwork, we have created an ambitious project that will position the Costa d'Amalfi Airport as one of the most advanced airports, with a mix of technology, innovation, sustainability and art. We are extremely proud of the result we have achieved: an airport infrastructure that integrates and combines environmental, social and economic sustainability."
Here's where we meet the future with today's innovations
With the bulk of traffic expected in the summer months, the passenger terminal requires a flexible layout to transform from high- to off -seasons. The core architectural concept is a three-dimensional grid with extendable portions. This modular concept enables limitless expansion of airport operations. Smart building management systems ensure the building responds in real-time to occupancy, weather and climatic variations – thus improving the passenger experience and increasing both operator and concessionaire efficiency.
In addition to a highly sophisticated digital backbone, the terminal features several innovative planning solutions, particularly relating to baggage handling and passenger processing.
Efficient resource consumption, renewable resources and reduced emissions are also priorities. Systems include the installation of photovoltaic panels as well as rainwater collection for non-potable uses such as irrigation and toilet flushing. Courtyards, semi-enclosed overflow spaces and extensive greenery will ensure the building's effortless integration into the surrounding environment.
Initial works on the new terminal are expected to start in late 2023 following the completion of a temporary terminal building, with the project expected to be completed in successive stages by 2035.