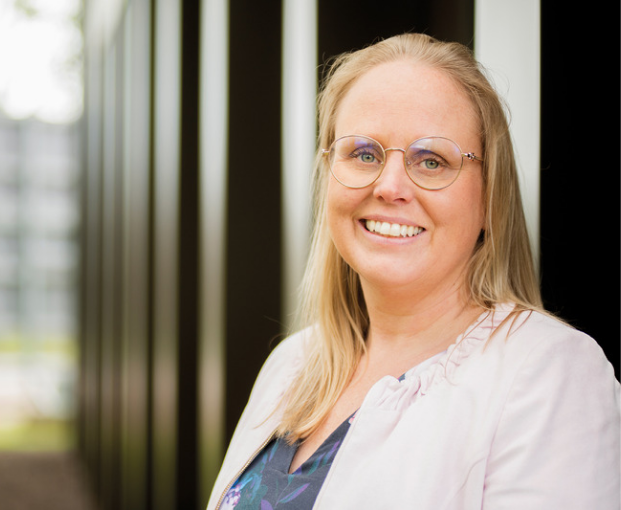 The lightning-fast development of Covid-19 vaccines shows what medical science is capable of today.
5 questions for Ester Vlielander
Never before in human history has a global pandemic been tackled so decisively.
Ester Vlielander, Sector Director Life Sciences at Deerns sheds light on trends in the Health & Life Sciences driving medical innovations and how these translate to specialist building services.
1. Health & Life Sciences one of the largest growth market is globally. What are important trends?
"One of the most striking developments is the rise of personalised medicine, or patient-oriented medication. Pharmaceuticals are developing personalised medicine to spread risk which is in turn driven by increasing pressure on costs. Research and development for one-size-fits-all drugs often has a long lead time and is therefore costly. Research cycles for personalised therapies or drugs are generally much shorter. Another trend is for new medical applications increasingly aimed at preventing diseases and disorders."
2. How do you explain these trends?
"The emergence of new technologies plays a big role. Think of gene therapies and nanotechnology. Patients can be treated in a much more targeted way with these. There is an increase in collaborations between the life sciences and high-tech sectors. For example, there is already a smart pill containing a sensor that keeps track of whether patients take their medication and whether they do so on time. Healthcare is becoming more and more data-driven. In addition, there is a growing pressure for transparency in healthcare, mainly from citizens and governments in the development of new drugs and treatment methods. Digital data can contribute to that transparency."
3. What is the impact of these developments on the built environment of Health & Life Sciences?
"You see new ecosystems emerging everywhere, as life science companies are looking to connect within their fields and beyond. From medical technology to biotechnology and drug manufacturers, sharing a building and facilities stimulates knowledge sharing and innovation. To facilitate the sector in this, we design the infrastructure in buildings with maximum flexibility. Plug & play design is a common request because if a company sees opportunities, it should be able to respond to them as quickly as possible."
4. To what extent does sustainability play a role in these buildings?
"There has been a huge improvement in recent years in terms of sustainability within life sciences, especially in terms of energy conservation. Companies know they use a lot of energy because they have such high standards for their buildings and production processes. We at Deerns are often asked to design those buildings and processes to be as energy efficient as possible. Moreover, the frontrunners in sustainability, Janssen & Janssen for example, focus on many more elements. Water consumption, waste disposal and CO2 emissions are also important KPIs. Against that background, you see a lot more demand for building certifications such as BREEAM, LEED and WELL in recent years."
5. Is smart building technology already widely used in the sector and what can it add to a building?
"Life sciences buildings are getting smarter, that is a given. But still mainly at a high level. Smart technology mainly focuses on building comfort. Think pleasant indoor climate, adjustable lighting or a booking system for office spaces. Smart buildings will be of increasing value to companies, for example, due to the tight labour market. Talent is scarce and a smart building which also handles data and intellectual property securely can really help to differentiate an organisation. Moreover, you want to offer scientists an inspiring workplace. Then there is a generational expectation. In an environment for the Beta generation, the interface between the real and the virtual world of technology needs to be seamless."