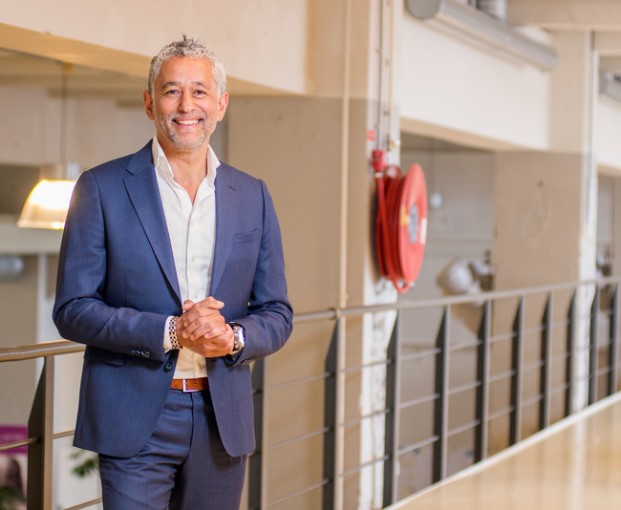 Deerns has a flexible and decisive culture, with plenty of room for entrepreneurship.
Entrepreneurship and collaboration
Entrepreneurship is one of our core values and it is a fundamental part of my work. As a strategic consultant, look after the interests of a number of key accounts and I am responsible for business development, both in the form of new services and new clients.
Designing and building factories for semiconductors manufacturing facilities and developing new products and service propositions in the sustainability field while working in the high-tech industry for companies as Philips, NXP, ST Microelectronics and Global Wafers, provided me the necessary expertise and experience needed to be successful in this area of work.
Before starting at Deerns, I had worked in the high-tech industry and gained international experience in environmental & safety management & consultancy and engineering & project management in the High Tech Industry, including in Life Sciences, Microelectronics and R&D research facilities. I mainly worked as a consultant and project/programme manager at various consulting/design firms and in the industry, addressing environmental and safety matters and developing new propositions and support services in the sustainability field for just under 30 years.
I had several reasons for my move. First of all, I wanted to establish something concrete, the result of knowledge and expertise. In joining Deerns I got back to the technical side which I love, while I still enjoying sharing my marketing knowledge. Moreover, we attract a lot of young talent to Deerns, which inspires me!