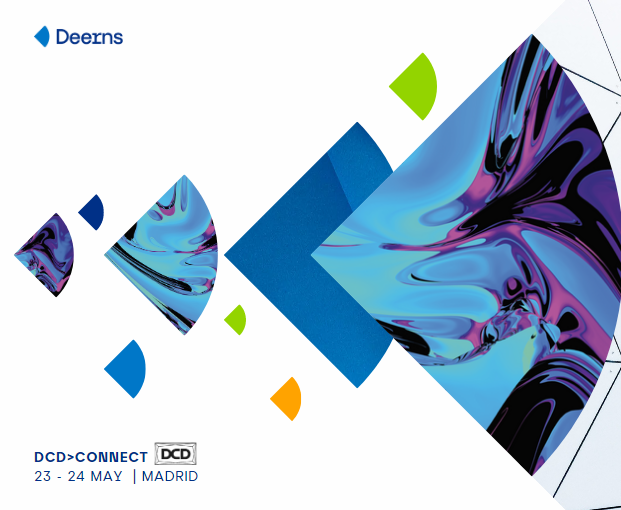 As part of our drive to Double Down on Decarbonisation, Deerns is joining major global players at DCD>Connect | Madrid to discuss delivery of sustainable infrastructure that global connectivity demands.
You're invited!
Join us at Booth 63 on the Showfloor to find out more about Deerns' cutting-edge approach to critical challenges facing the digital infrastructure community – including reduced emissions, sustainability, and operational efficiencies.
Our delegates from Deerns Spain – Andrei Pawlaczyk, Data Centre Director, Raul Peralta, Data Centre Electrical Lead, and Juan Abad, Data Centre Mechanical Lead – look forward to sharing how we can support our clients with solutions that meet their future-ready targets.
Deerns works directly with colocation providers and hyperscalers on solutions for immersion cooling, fuel cell technology, and district heating – all of which help to promote efficiency and drive carbon reduction.
Ian Carlisle, Sector Director Data Centres, Deerns explains the importance of sustainability when it comes to building and operating data centres.
Video testimonial from Cosimo Verteramo – High Tech Division Director for Deerns at Data Center Nation Milan 2022 – the flagship Italian Data Centre Conference & Expo.