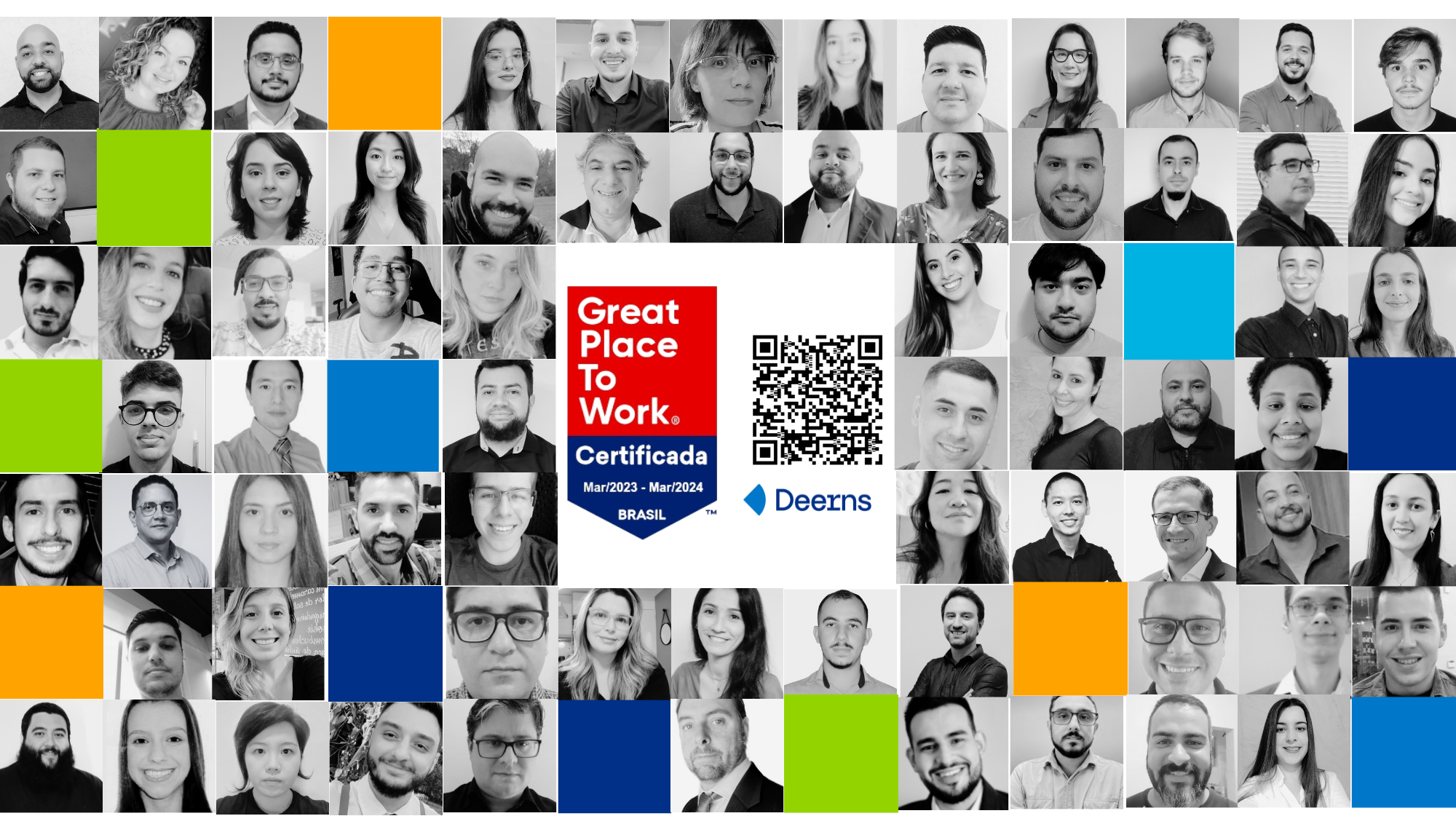 Earlier this year Deerns Brazil's employees participated in the Great Place to Work® engagement survey. Thanks to their overwhelmingly positive evaluation, the company has been recognised as one of the 150 Great Places to Work for the second year in a row.
São Paulo, 24 August 2023. Ricardo Fornari, Managing Director of Deerns Brazil, says, "Being recognized for two consecutive years among the 150 best companies to work in the country is a testament to our commitment to our mission and our core values – Competence, Entrepreneurship, Design Reputation, Integrity, and Cooperation. We firmly believe that our dedication to empowering and developing our diverse team translates into knowledge, efficiency, and expertise that we proudly offer to our clients and society."
The survey, which covers both the quality of the workplace as well as employee satisfaction, reflected an exceptional 91% approval rating for Deerns Brazil's practices and workplace. The company's corporate culture includes a highly collaborative approach among its multi-disciplinary teams, which are actively supported by management through all challenges and stages of project development.
"This achievement underscores the significance of employee voices in shaping our workplace," affirms Patricia Gaspar, People and Culture Manager at Deerns Brazil. "Each engaged employee contributes to a culture of diversity, collaboration, and innovation that defines our company. Celebrating this achievement, let's remember that the journey towards maintaining an exceptional workplace is continuous. Fostering open dialogue, valuing every opinion, and offering a safe psychological place that nurtures mutual respect will ensure that our workplace remains a thriving environment where everyone's potential can truly flourish."
The accolade is testament to Deerns' commitment to attracting and retaining the best available talent across its skills base. The value of this culture is passed on to the client through continuity of service, with knowledge retained from project to project and region to region, establishing a strong institutional memory.
Some of the questions that received a 100% thumbs-up from employees in the engagement survey were:
A balance between personal and professional life
Management is honest and ethical in conducting business
We always celebrate special events
Ultimately, what truly sets Deerns Brazil apart as an exceptional place to work is its people-focused corporate culture, which prioritises collaboration and fosters the development of effective, expert, highly professional teams.