Satellite Precision
:
Its's
Down to the Earth's Atmosphere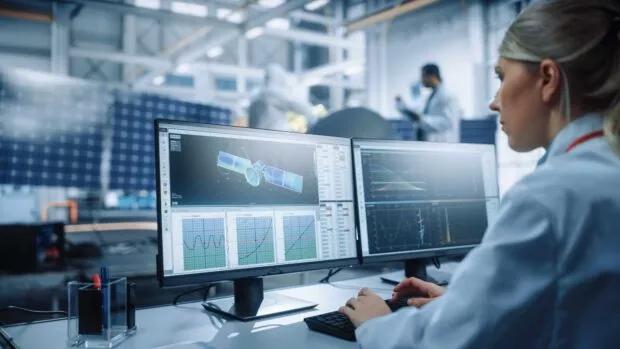 Research of the Earth's atmosphere is core to Space Research. Deerns played a crucial role in developing and designing a sustainable design of the state-of-the-art building for the Institute for Space Research, the Netherlands (SRON) which creates measuring instruments for satellites. The impact on nature and the environment was a core consideration of SRON's relocation to the Leiden BioScience Park, leveraging using the latest cleanroom and installation technologies. 
SRON
SRON narrows space research for organizations such as NASA and ESA-ESTEC for international geographic research to study stars and planets. Astrophysics, earth observation and exoplanet research require unique measuring instruments. SRON needs to protect these sensitive equipment, instruments and processes. Relocation to new headquarters at the Leiden BioScience Park, the SRON Utrecht branch were distanced from disturbing electrical radiation sources.
The total building area of approximately 9,000 m² includes workshops, offices and meeting areas. Complex ISO 6 and 7 cleanrooms and cryolabs are located on a massive low-vibration floor slab of 5,000  m3 of concrete with 800 tons of reinforcement.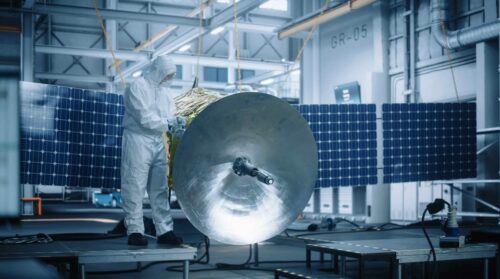 Space research instruments have specific requirements related to temperatures, vibration and electromagnetic shielding
Processes and integration
Designing and  supervision of this new Space Research building rested on two of Deerns' expert areas: 
Anticipating the specific processes users and researchers would need and translating these to the right techniques. 

 

Proposing a process manager capable of integrated process execution by harmonising technology and architectural aspects. 

 
Experience
Space research instruments have specific requirements related to temperatures, vibration and electromagnetic shielding. A specific technical approach within the design is the key to success.  
"

Deerns tackled SRON's processes thoroughly. Together with our engineers and scientists they held extensive discussions on technical requirements and conditions for specific installations for our cleanrooms, laboratories, workshops and offices. For the development of our sensors, for example, we use lithographic processes that require specific cleanrooms for the supply and discharge of special gases, specialist air purification and ultra-clean water.
Collaboration
The inventory of SRON's unique processes and equipment was the foundation of the functional and technical requirements for including energy, water, communication, temperature, fire safety gases, chemicals plus environmental, health and safety to the initial scope of works. This informed our  design of all technical facilities for this integrated facility including offices, atrium, meeting rooms, workshops, cleanrooms, and laboratories. Following hand-over of the new headquarters Deerns also prepared, designed and supervised the move-over of SRON's process equipment into the new cleanrooms and laboratories. 
A sustainable result
As a research organization that focuses on studying the Earth's atmosphere, it was important for SRON that the impact on nature and the environment were incorporated in the new design. Consequently Deerns included heating and cooling with heat pumps and energy supply from solar panels roof installations.  The BREEAM Excellent certification for this project sealed the success of this approach.  
Deerns has years of experience in designing cleanrooms and laboratories which recognize specific technologies combined with architectural design.