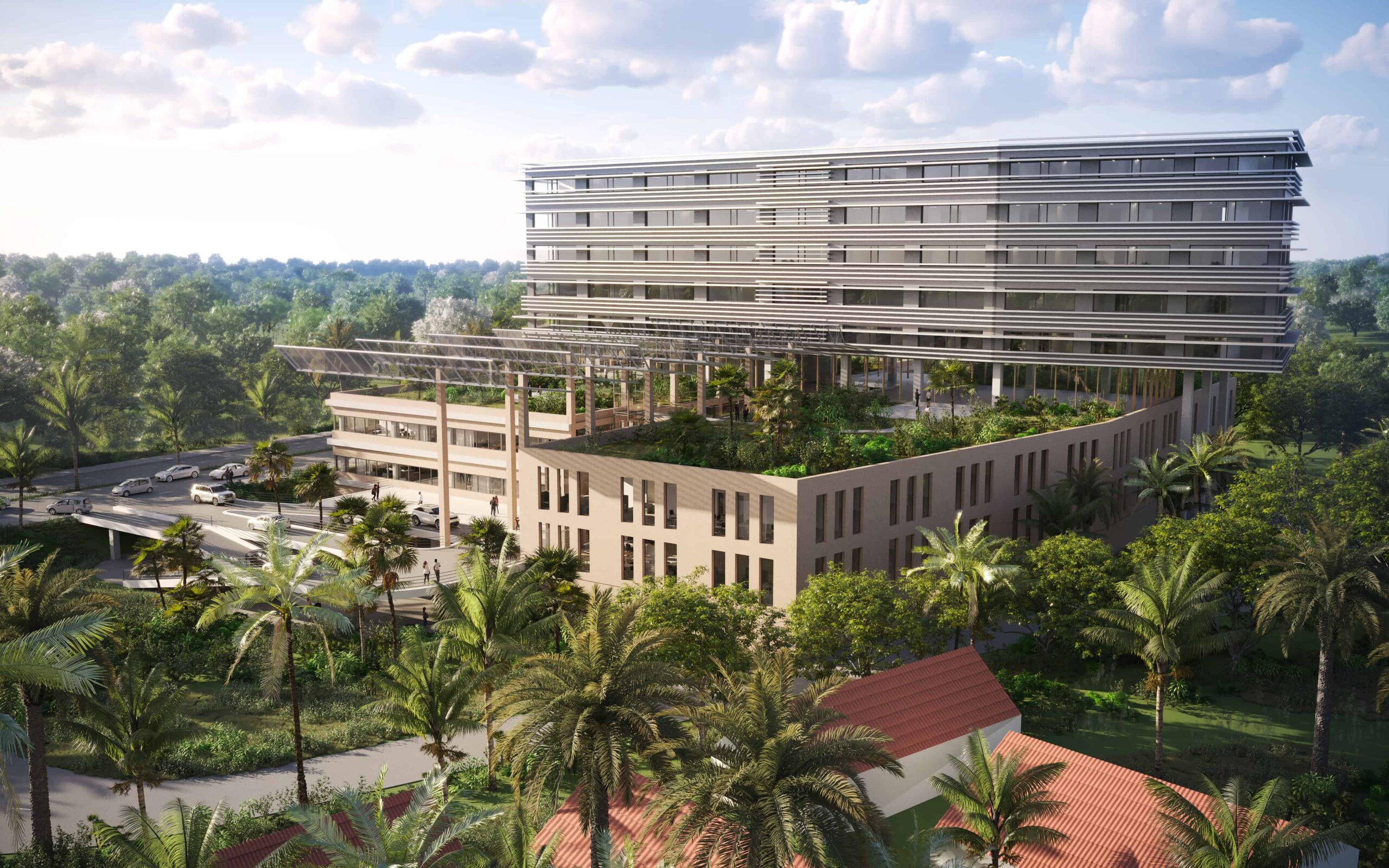 The Inauguration Event and Soil Turning ceremony of Aspen Medical Hospital - Depok presented a landmark opportunity to introduce the international expertise of joint venture, Sanusa Medika, and the project's professional team to the people of Depok and the wider Indonesian population.
The high-profile event took place on 20 June 2023 in Depok City, West Java, and brought together visionary leaders, healthcare experts, and distinguished guests who share a common goal of redefining the healthcare landscape and making quality healthcare accessible to all. The ceremony represented a remarkable turning point, signalling a commitment to the improving healthcare systems in Indonesia, both regionally and nationally.
Meeting the demand for Healthcare in Indonesia
In June 2022, Sanusa Medical Hospitals began an ambitious 24-hospital project across West Java, Indonesia. Aspen Medical Hospital – Depok is the second of these facilities, with a third on the way. Deerns' key expertise in the arena of delivering state-of-the-art, sustainable, flexible designs in healthcare facilities perfectly matched the client's objectives.
Indonesia is projected to be one of the top eight countries with regards to economic development and GDP by 2030. Yet the region has one of the lowest hospital beds ratios in the world. Sanusa Medika – a joint venture between Australian healthcare companies Aspen Medical and Docta, in partnership with West Java BUMD Pt Jasa Sarana – aims to bring international expertise into the local Indonesian market with a view to fulfilling the huge demand for private hospitals while sharing knowledge and skills.
"We want to create sustainability and growth not just in healthcare, but in the economies of each of the territories in which we work," says Dr Andrew Rochford, CEO of Sanusa Medika.
Here's where

we are Doubling Down on Decarbonisation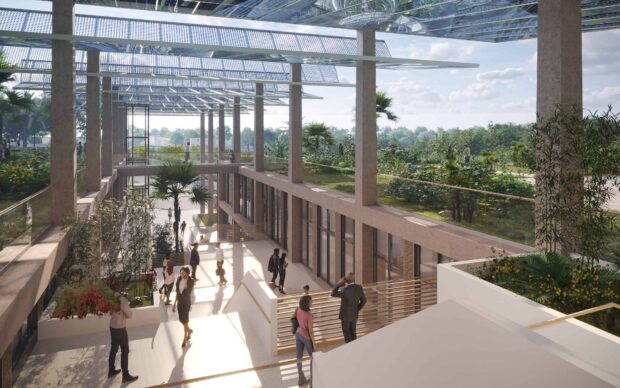 Under the moniker Emerald Hospital Design – a joint venture with local Indonesian partner, TeamworX, and Dutch Health Architects (DHA) – Deerns has already started on the development phase and site evaluation of Aspen Medical Hospital – Depok. Located just outside Jakarta, this second facility will repeat the successful 24,000 m² universal blueprint of the pilot facility, which is situated in Bogor and will be the first hospital in Indonesia to target the Green Building Council Indonesia's Silver certification.
"

The hospitals will be the first in Indonesia to attain the Green Building Council Indonesia's Silver certification.
Eduard Boonstra
Sector Director, Health Care
"Sustainability, wellbeing and efficient operations are all closely linked," says Eduard Boonstra, Health Care Sector Director at Deerns. "The innovative, flexible design of these buildings contributes towards doubling down on decarbonisation, an objective pursued by Deerns to address the impact of buildings on the environment, by handling technological and functional aging in an efficient way."
Through its ongoing involvement in the Sanusa Hospitals venture, Deerns is contributing its engineering expertise not only towards driving sustainability in medical facilities but also to advancing the local economy in Indonesia as a whole.
By fostering an environment of collaboration and innovation, the Aspen Medical Hospital – Depok inaugural event ushers in a new era of healthcare excellence in West Java. Moreover, the impact of this transformative healthcare journey extends far beyond the event itself. By setting new standards and nurturing a culture of excellence, this project will pave the way for sustainable progress and improved healthcare outcomes for generations to come.