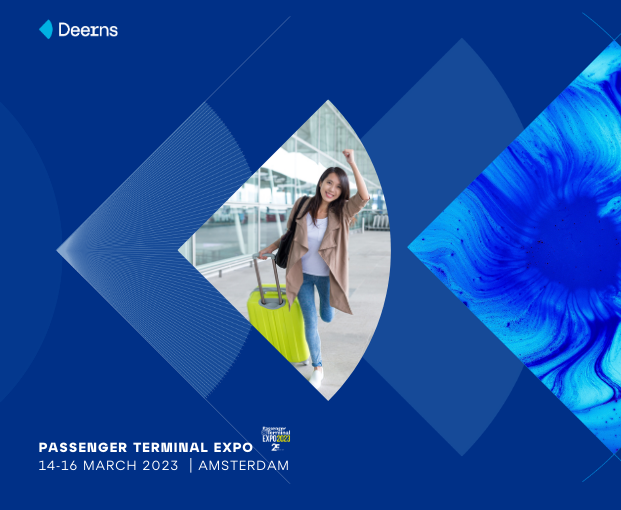 Join us at Booth 2030. We are discussing efficient, sustainable and smart airport design.
Join us at Booth 2030
If you are interested in finding out about airport design that meets the Paris 2050 targets, feel free to reach out to our delegates at the Deerns booth at the Expo in Amsterdam from 14-16 March.
Anke Matijssen, Division Director Airports
Matthias Pöter, Sector Director Airports
Gertjan Harkink, Unit director Airports
Daan Eijgendaal, Technical Director Airports
Giuseppe Dibari, Country Director Italy
"

Our intention is to reduce emissions, and energy use specifically, on terminal buildings as well as all airport activities, equipment and systems
Anke Matijssen
Division Director Airports
Matthias continues, "In pursuit of an emissions-free civil aviation industry, we are able to draw on our wealth of experience in building system and energy supply engineering, together with our wider partner network of trusted professionals – to bring our clients innovative, holistic solutions."
At Deerns, we are constantly developing other advanced service systems that include:
Specialised airport systems such as security, IT, baggage handling, passenger processing and passenger information systems
Smart building data-driven components
Acoustics, lighting and thermal comfort
"Our goal is to continue to support our clients with solutions that meet their operational efficiency, future-ready and environmental compliance targets," concludes Anke.