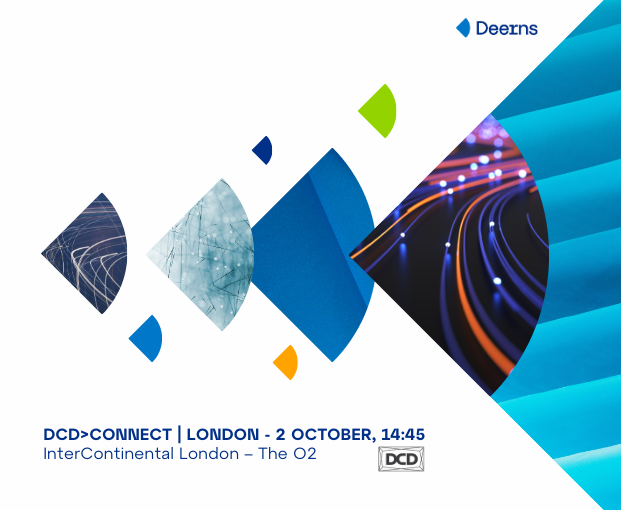 Join Deerns UK, at DCD>Connect London 2 October, as we sponsor a debate. Associate Director Tatiana Smith, will debate the factors affecting data centre site selection and examine the cities challenging the dominance of FLAP-D.
Frankfurt, London, Amsterdam, Paris, and Dublin (FLAP-D) have traditionally been at the centre of the EMEA data centre market. But developments in AI, the ever-growing issue of power consumption and the need for better access to green energy are shaping demand and presenting opportunities for other cities to establish their credentials.
Key factors in data centre site selection:
Cost of land, energy and construction
Data sovereignty
Subsea connections
Return on investment
Availability of clean power
Access to free cooling
The cornerstone for any site selection decision must be sustainability. With innovative solutions needed to improve access to green energy and a focus on more environmentally sound techniques for cooling, there are opportunities for sites that can balance economic viability alongside ecological integrity.
What is the future for FLAP-D?
While other European cities such as Milan, Zurich, Madrid, and Barcelona, along with some Middle Eastern locations, are seeing many active developments , there remains space for the FLAP-D market to grow. Deerns' focus on adaptable and efficient designs, together with robust site selection processes, ensures we can still deliver the full potential of these core locations.
Want to find out more at DCD London?
Join us for a Deerns-sponsored debate as we discuss "FLAP-D – Nearing the end of its reign or just getting started?". Responsible for our Project and Programme Management service, Tatiana Smith will be joined by other industry-leading experts including Greg McCulloch, Data4; Wouter van Hulten, CEO & Founder, PAIX Data Centres; Tim Bawtree, Founder & CEO, Quantum Switch and Ben Stirk, Co- Head of Data Centre Advisory, Knight Frank. Or catch up with Ian Carlisle and Jon Clark to discuss how Deerns is finding innovative ways to meet the changing demands on data centres.