Monte Rosa 91 (MR91) a visually striking and technologically innovative project, is the first refurbished Italian building ever to obtain a Platinum level WiredScore certification. 
Platinum level

WiredScore certification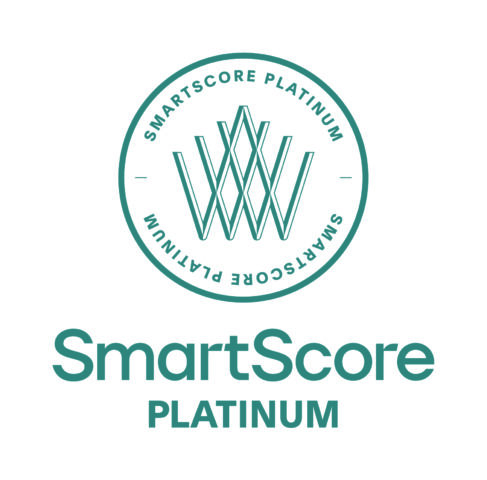 The sustainable mixed-use development, designed by Renzo Piano Building Workshop and managed by AXA Investment Managers (AXA IM Alts) on behalf of its clients, is located close to Milan's city centre. With our extensive experience in delivering high-performance, sustainable, smart and resilient building systems, Deerns worked with the project team to achieve high sustainability standards, using advanced technologies for the property's management systems and to reduce energy consumption. This know-how and collaborative approach allowed the principles of ecological sustainability to be fully integrated while leveraging the advantages provided by renewable energy resources and providing a substantial level of digital connectivity. 
Challenges of the MR91 redevelopment
MR91 is now one of the largest buildings in Milan. The client required a complete redevelopment of MR91, transforming the property into a mixed-use campus and doubling in total area. The aim is to create a fusion of a business district with the commercial and social possibilities of an open-to-community recreational space, featuring restaurants, shops, a gym and a nursery. Fostering collaboration and facilitating seamless communication were key requirements of the redevelopment, as were energy and climate efficiency, and a more flexible concept of work. The campus was also required to respond to the changing demand of the tenants and to promote user wellbeing.
Accommodating offices, co-working spaces, communal amenities, and green areas for the local community the total area of ​​over 80,000m2 formerly housed Siemens-Italtel, Il Sole 24 Ore, and the PwC offices, covering a total area of 41,885m2 of purely office space. The project is characterised by its seamless integration of public and private facilities, catering to a wide range of needs.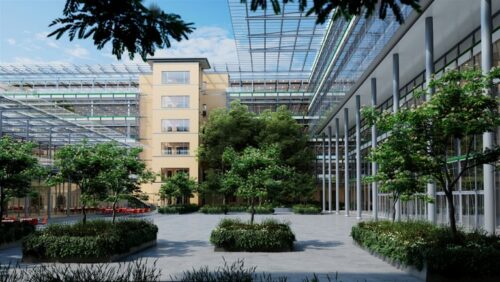 High Connectivity Rating – WiredScore
The WiredScore certification criteria were integrated from the outset of the project, resulting in a dedicated digital infrastructure. This infrastructure was meticulously designed to provide optimal spaces, cableways, and services for present requirements while also being prepared for future enhancements and expansions, as well as various lease configurations. Importantly, these installations can be achieved without invasive interventions to the building or disruptions to its users.
Commenting on the significance of this certification, Francesco Rovere, Senior Development Manager at AXA IM Alts, says, "The Platinum level WiredScore certification confirms Monte Rosa's alignment to the highest global standards in terms of the digital infrastructure's quality and resilience." 
"

It's noteworthy that Monte Rosa 91 is the first refurbished Italian building ever to have obtained Platinum level WiredScore certification.
Francesco Rovere
Senior Development Manager at AXA IM Alts
Deerns equipped the building with a shared network that covers all public areas, providing state-of-the-art Wi-Fi connectivity capable of delivering various IP-based services. Additionally, a mobile signal repeater network was installed with direct internal connections from major operators.
"One of our aims in the redevelopment of this complex was to create an environment open to citizens, a place that could be a centre of connection, social activities and new synergies. The connective and technological solutions in the building are fundamental to making the new Monte Rosa 91 a sustainable and cutting-edge workplace." says Francesco
The WiredScore certification result is thanks to a range of user functionalities and technological principles that distinguish Monte Rosa 91 from other buildings.
Connectivity and Sustainability come together
In addition to the ICT component of the project, Deerns handled the energy audits for the project and is undertaking the BREEAM In-Use, LEED for Building Design and Construction (LEED BD+C), and LEED EBOM Platinum certifications.
Due to various energy efficiency measures pursued, including the complete overhaul of the M&E systems and the installation of photovoltaic panels on the roof, it is estimated that the redevelopment will lead to a 40% reduction in energy consumption.
Deerns is also responsible for the building's iconic façade design, together with the design of MEP systems, some of the internal fitouts including to the Gold Gym and Auditorium, and acoustic design and execution – all of which are being designed with user wellbeing and performance at heart.