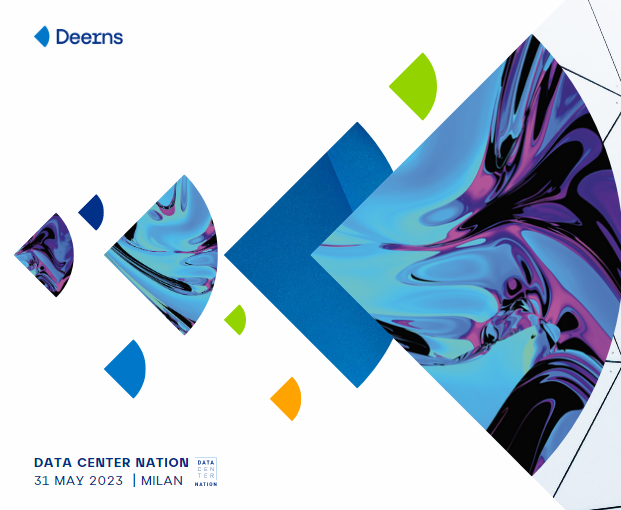 Green energy solutions for Data Centres are accelerating the race to Net Zero Carbon. At DCN Milan 2023, Deerns will be weighing in with major global players to support this acceleration.
You're invited!
Join us for some exciting news on Fuel Cells and District Heating! We will be discussing the Eco Edge Prime Power (E2P2) project together with fellow-panellists from Equinix and RISE (Research Institutes of Sweden) – where we will share the trials and joys of using a cutting-edge fuel cell application for backup and prime power systems. As sponsors of this panel discussion, Deerns is honoured to have Sara Santagostino, the Mayor of Settimo Milanese joining the panel to share her views on the nexus between Data Centres and district heating.
"Settimo Milanese has been involved in the urban settlement and construction of data centres since 2013," states Ms Santagostino. "We have had to consider the nexus of the urban and environmental impact of hosting data hubs as a responsible local government."
She points out that since in almost everyone rely on digital connections and always-on information, it is everyone's task to guarantee safety, immediacy, fairness and correctness of information respecting privacy.
"We are convinced of the vital role of data centres for urban growth and development and we are proud to be such a sought-after territory for DC hub spots. We are also aware that a harmonious development should support of the interests of everyone involved as the only way forward and outweighs the effort, mediation and costs".
The full line-up of panellists is:
Giorgia Bollati, Journalist (Facilitator)
Frank van Aalsum, Sustainability Manager EMEA, Equinix
Sara Santagostino, Mayor of Municipality of Settimo Milanese
Jeanette Petersson, Eco Edge Prime Power Project Leader, RI.SE
Mattia Mariani, Operations Director, Building Performance, Deerns Italia
Deerns works directly with colocation providers and hyperscalers on solutions for immersion cooling, fuel cell technology, and district heating - all of which help to promote efficiency and drive carbon reduction.
Ian Carlisle, Sector Director Data Centres, Deerns explains the importance of sustainability when it comes to building and operating data centres.
Video testimonial from Cosimo Verteramo – High Tech Division Director for Deerns at Data Center Nation Milan 2022 – the flagship Italian Data Centre Conference & Expo.