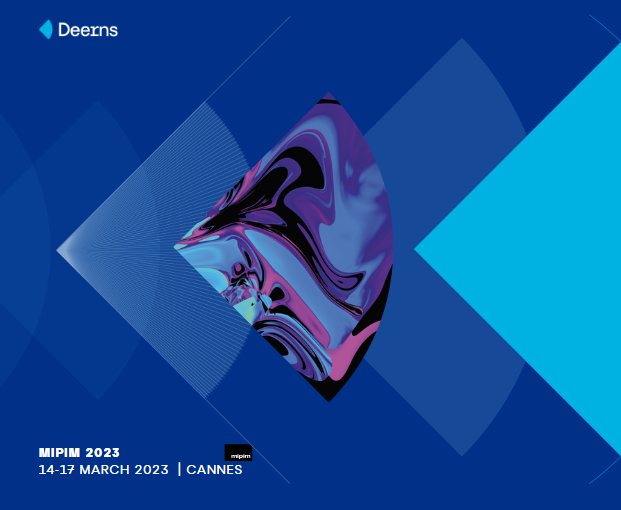 Join us at the Milano Lombardia Stand R8-B13. We are discussing how building certification, façade design and technical due diligence accelerate the transformation of the built environment.
Deerns doubles down on decarbonisation by embracing environmental sustainability and renewable energy innovations in the engineering design for the MONTEROSA91 project in Milan, developed by Renzo Piano Building Workshop. We'll be sharing this proofpoint with you at the Milano Lombardia Stand at MIPIM 2023.
MONTEROSA91: here's where we showcase engineering excellence
The redevelopment of MONTEROSA91 perfectly fits the urban fabric and life in Milan, and teams the needs of business with the collaborative potential of a meeting place. The visually striking and technologically innovative building embraces environmental sustainability and the opportunities presented by renewable energy supplies, and offers a high degree of digital connectivity.
Best-in-class digitalisation and sustainability
Enhancing business performance means that digitalisation and sustainability are top of the agenda. To ensure that the highest standards are met, Deerns handled the energy audits for MONTEROSA91 and is undertaking the BREEAM In-Use, LEED for Building Design and Construction (LEED BD+C), LEED EBOM Platinum and Wiredscore certifications. Sustainability measures will guarantee energy savings of more than 20% and improved building performance by two classes. This includes the installation of a photovoltaic system on the roof with high-performance panels.
Deerns is also responsible for the building's iconic façade design, which is defined by clear windows. These subtle filters, which allow a seamless flow between indoors and out, ensure light-filled spaces that promote user comfort, wellbeing and improved performance. Other services that we are undertaking include the design of MEP systems, design of internal fitouts and acoustic design and execution – all of which are being designed with user wellbeing and performance at heart.
Technical Due Diligence for peace of mind
Technical Due Diligence (TDD) is a critical process that examines the technical aspects of a property to assess its value, risks and liabilities. TDD is crucial in the acquisition process and can help clients make informed decisions by identifying defects, building code violations and sustainable criteria that could impact the value and usability of the property.
Deerns supports its clients by carrying out inspections, reviewing design and construction documentation, and performing site surveys to ensure that properties meet ever-evolving standards and regulations.
Milano Lombardia Stand R8-B13: You're invited!
If you are interested in finding out how we can help you to achieve building certifications, innovative façade design and technical due diligence, feel free to reach out to our delegates at the Deerns booth at MIPIM 2023 from 14 – 17 March.
Michael Marchel, Country Director, France
Cristophe Mathery, Team Leader, France
Giuseppe Dibari, Country Director, Italy
Nicola Greco, Operations Director, Italy
Frank Houben, Country Director, Netherlands
Rouven Nieuwenburg, Technical Director, Netherlands