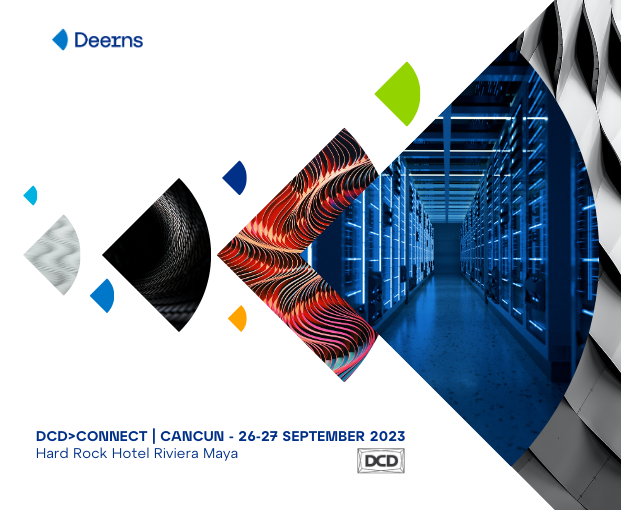 Join the Deerns team at DCD>Connect Cancun 2023 to find out more about holistic approaches to complex and multi-level challenges in the Data Centre sector. 
In the context of surging demands for cloud-based technologies we see strong upward trends of growth in storage solutions, changing work habits after pandemic and increasing use of generative AI. As a result, managing data centre availability has become paramount. Join us on 26 September when Ricardo Fornari and his fellow panellists will debate "What truly limits the capacity of Data Centers: space, energy or density?"
This discussion will centre on:
pioneering approaches aimed at optimising efficiencies in using available space, as well as long-term solutions
energy sources and electrical infrastructure challenges
the rapidly increasing need for equipment density.
Celebrating Data Centre expertise
We are delighted that our expert, Tabajara Morais, has been selected as a judge for the prestigious DCD>Latam Awards 2023, the Data Centre awards programme that reaches all Latin American countries in search of excellence and cutting-edge innovation!
DCD>Connect Cancun 2023: You're invited!
Join us for the panel discussion, "What truly limits the capacity of Data Centers: space, energy or density?", or at our sponsored coffee stand, where Ricardo Fornari, Ian Carlisle, Fernando Madureira and Tabajara Morais are available to discuss how Deerns can support you in meeting the Data Centre challenges of today and tomorrow!